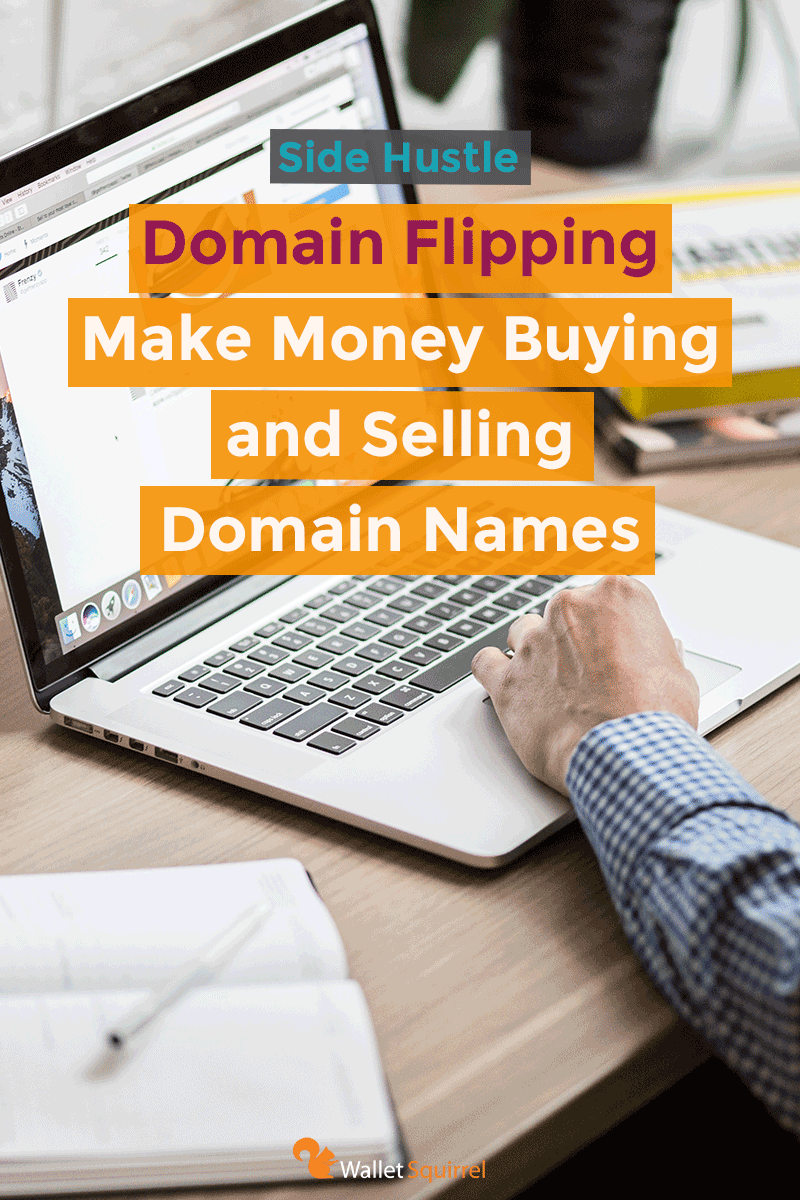 There's an entire underground world on the internet of people buying and selling domain names, it's called Domain Flipping. Thing is, anyone can do it and make money. Think of it like flipping real estate, but instead, you're flipping website domains.
What is Domain Flipping?
Similar to real estate flipping. You are flipping website domains. These are the addresses you type into your internet browsers that direct you to the website you're looking for. These are the addresses that end with (.com), (.org), (.biz), (.net) and so on. In total there are about 280 different domain extensions.
Domain Flipping is buying these addresses for a low price and then selling it for a higher price.
Crazy Domain Flipping Success Stories
If you're curious about how much people have made while buying and selling domain names or domain flipping, here are some examples of success stories that have hit the news.
Page Howe once owned the domain name "Seniors(.com)". He originally purchased the domain name for $100,000, which is a lot mind you, most domains sell for $12. He later sold "Seniors(.com)" for $1.8 Million or $1.5 Million after his broker commissions.
In a similar fashion, Page Howe also owned the domain name Guy(.com) and he sold that a few months later for $1 million. If he bought that for the average $12 for a domain name, he made an 83,333% profit buying and selling domain names.
Here are some other crazy sales in the millions
Cameras(.com) was sold in 2006 for $1,500,000
DataRecovery(.com) was sold in 2008 for $1,659,000
Computer(.com) was sold in 2007 for $2,100,000
CreditCards(.com) was sold in 2004 for $2,750,000
Candy(.com) was sold in 2009 for $3,000,000
Toys(.com) was sold in 2009 for $5,100,000
Business(.com) was reported to have sold in 1999 for $7,500,000
Hotels(.com) was sold in 2001 for $11,000,000
What these success stories have in common
All these success stories have one major thing in common, they are typically one, generic word. There is a HUGE advantage in having a small, easy to remember domain name. If you're a company that sells cameras, having the domain name Camera(.com) is beneficial. You're in a prime marketing spot online for people to looking to buy a camera.
Think about these common word website domains as the New York Times Square of real estate in the digital domain world. You're buying these website domains because people are familiar with those words. The more common a word or phrase is, the more valuable it can be.
Currently, the (.com) domain extensions are the most popular, but like I mentioned. There are 280 different types of domain extensions possible. Most people though associate a web address with a (.com) extension. So I will focus on these.
In the future, other well-known extensions like (.co) will become more popular but we're not there yet. If you're looking to buy a domain and sell it, you'll likely want a (.com) extension.
Here's How To Start Domain Flipping (I tried it)
Looking at some of these success stories, I wanted to give it a try.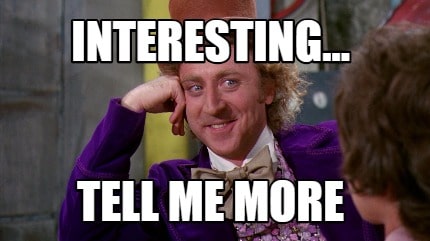 I likely couldn't find any one-word domain names (most are taken) but I could find a couple popular phrases that have an available domain name.
Here's how I started.
Step 1 – Find Popular Phrases
To find popular phrases I opened up the Google Keyword Planner. This free tool by Google, allows you to find out how often a word or phrase is searched in Google. A phrase like "Yoga Mat' has on average, about 10K – 100k monthly searches. That's A LOT. However a more niche phrase like "Good Yoga Mats" only has 100 – 1K monthly searches. These seem similar, but I wanted to focus on the exact popular phrase that people are searching for.
The more searches your popular phrase gets, the more valuable your exact domain name could be. Try finding popular phrases with the Google Keyword Planner.
Words/Phrases to consider:
Choose Niches that make money: People will buy a website domain if they think they can use it to make money. So buying popular phrases/words that could be associated with selling something like computers(.com) or hotels(.com) could be used by a company to sell computers or hotel reservations. However, something like Warof1812(.com) may not have the same business potential.
Local Domain Names: Something like TireRepair(.com) may be taken but you should also look into DenverTireRepair(.com). Sometimes local cities have high search rates that may have an available domain. It's definitely decreasing your audience the more you niche down, but your chances of having an available domain increases.
Future Potential: Think about what's next in the world and see if you can buy the name first. Do you know rocket powered sneakers are the next big thing? Try buying the domain name RocketPoweredSneakers(.com) and sell it when it's at the peak of popularity. It's currently available, I checked, you can buy it now.
Current Craze: When PokémonGo was HUGE last year, my domain flipping friends (Matt of Handshakin.com is one) were all about buying domains like PokeStopNearMe(.com) and other related domains associated with the PokémonGo craziness. It's like the day trading of the domain world. You're buying domains during the hype and hope to sell them for a higher price quickly before the hype fades.
Date Names: Do you like to think about future events like the 2030 Olympics? Think about buying the domain 2030OlympicStadium(.com) or other Date Names that could be a hot item to buy when the date gets closer.
Avoid Trademarks: You do need to be careful from a legal standpoint. If you choose a name that too close to a trademark name like McDonaldsBurgersSuck(.com) it could result in a lawsuit that could force you to give them the name for free. In general, I try to avoid buying and selling domain names close to a trademark name.
Step 2 – Filter Popular Phrases with available domain names
Once I did a search of any phrase, I would immediately download the results from the Google Keyword Planner and export the list to excel. Usually, you could only download around 750 results from the Google Keyword Planner at a time.
I would copy and paste those phrases that had above one thousand searches a month into GoDaddy's Bulk Search Option to see how many of those phrases are available. It's great you can search up to 500 phrases at a time to see if there is a (.com) domain extension available.
Now I used GoDaddy because it's a simple and easy way to search for available domains, but it's definitely not the only game in town. I use my hosting service, Bluehost, to actually buy my domains, to keep them all in one place.
I repeated Step 1 & Step 2 a lot, like 5 hours on Sunday to find popular phrases that have high monthly searches or future potential.
In the end, I had a small list of available domains with how often they're searched for online. The longer you do this, the larger your list could be of popular phrases of available domain names to buy.
Domain Name

IHateCold(.com)
ReallyFunnyJoke(.com)
ThisExists(.com)
FunnyOfficeGifts(.com)
BoredDefinition(.com)
CharityDefinition(.com)
OfficeBoredom(.com)
WaysToEarnMoneyFast(.com)
ThingsThatAreBlack(.com)
Average Monthly Searches

100 – 1k
10k – 100k
100 – 1k
1k – 10k
10k – 100k
10k – 100k
10 – 100
1k – 10k
1k – 10k
Step 3 – Buy your Domain with the most potential
After veting my list for a while, I knew I only had a budget to buy 2 domain names. So I limited my selection to the very best.
The two domain names I bought were:
ReallyGoodJoke.com – The phrase alone "Really Good Joke" has between 10k – 100k average monthly searches, this is the highest searched name I found. Meaning that people are regularly looking for a really good joke. So having the domain name that matches exactly this search, will be very valuable.
IHateCold.com – This phrase only had 100 – 1k monthly searches but I think it's a phrase that has winter sports gear potential. Typically when people are buying cold weather gear they are thinking "I hate the cold" and if a business capitalizes on that feeling with this domain name, it could be profitable.
Sad Fact: I bought both of these for $11.99 but that's only a 1 year license to own these. So it's more like leasing. You have to renew your ownership of domains every year. So holding both of these domain names for 10 years will cost a total of $260.
Step 4 – Market Your Domain Names for Sale
Just because you bought the domain name, people aren't magically going to email you offering millions of dollars for your domain. You have to let people know you have it for sale and how it can benefit them.
My next steps:
Parking the Domain Name: When you park a domain name, every time someone enters IHateCold(.com) into their web browsers, a page with a few ads and sales info is shown. So you're letting the visitor know that the domain is for sale and you make a few cents on the ads displayed for views. There are several domain parking services for when their buying and selling domain names, but I'll go into that in another post.
Contact Potential Buying Companies: With my domain IHateCold(.com) I will email the marketing teams of some of the large winter clothing companies and let them know of the available domain to buy and a few potential slogans they could use with the domain name. This is a very "I'm here to help you" scenario that I'm curious to see how it plays out. They'll have to learn about the domain name for sale somehow, right?
Wait for people to contact me: When I bought my two domains, I didn't pay the extra $12 for Domain Privacy, learn about Domain Privacy here, so anyone can look up the owner of IHateCold(.com) and ReallyFunnyJoke(.com) in the ICANN WHOIS Database. It can tell you whoever owns any website unless that domain owner pays for domain privacy. So if someone was really interested in any of my websites, they could look me up and shoot me an email about their interest.
Auction: There are numerous auction sites where people buy domain names. Just because they didn't think about the potential name IHateCold(.com) before doesn't mean when they see it in an auction, they won't buy it. You may make a few bucks just because you thought of a creative name they didn't think of.
If you're looking to Auction a name, here are some popular sites you can auction your new domain name.
Usually, these auction sites take 20% – 30% of the sale. They take so much because they are providing the audience that is actively looking for buying and selling domain names. Otherwise, it'd take forever to sell a name.
Don't expect to sell your domain right away, it sometimes takes months or years to sell a domain name. Sometimes not at all. Not many people make buying and selling domain names a full time business. For most domain buyers and sellers, it's a part time job.
A lot of people who are regularly buying and selling domain names have a portfolio of hundreds of domain names. A sale of a website name for $6,000 might sound like a lot, but often times it only pays for their library of domain names they're paying an annual subscription to hold.
In the end, a domain name is only as valuable as the price a buyer is willing to buy it.
Conclusion on Domain Flipping
We covered a lot, what is domain flipping, some crazy success stories and step by step guide to buying and selling domain names. This is something you could totally start right now as another way to make money.
I'll be honest I'm just excited to own a couple of website domains, they're my own little piece of the internet. I'll likely hold onto these for a couple of years if I can't sell them right away.
The fun part of this is the potential to discover those hidden gems like hotels(.com) and sell it for $11M down the road. It's not likely to happen for the domains I have, but I now know the process. I can be on the lookout for website domains in upcoming trends. I'll let you know how it goes!
Wallet Squirrel is a personal finance blog by best friends Andrew & Adam on how money works, building side-hustles, and the benefits of cleverly investing the profits. Featured on MSN Money, AOL Finance, and more!
https://walletsquirrel.com/wp-content/uploads/2017/06/Horizontal-domain-flipping.png
512
1024
Wallet Squirrel
https://www.walletsquirrel.com/wp-content/uploads/2015/09/Wallet-Squirrel-Logo.png
Wallet Squirrel
2017-08-10 12:35:14
2021-02-16 12:21:19
Domain Flipping: Make Money Buying and Selling Domain Names