You've likely seen billboards for "Cash For Junk Cars," jingles played on radio stations, and ads filling magazines, but that marketing barely touches the surface of the cash for cars business. An industry made up of hundreds of different companies capitalizing on a lucrative market of flipping used cars for profit. Here's how cash for junk cars works and how most pay an average of $500 per car.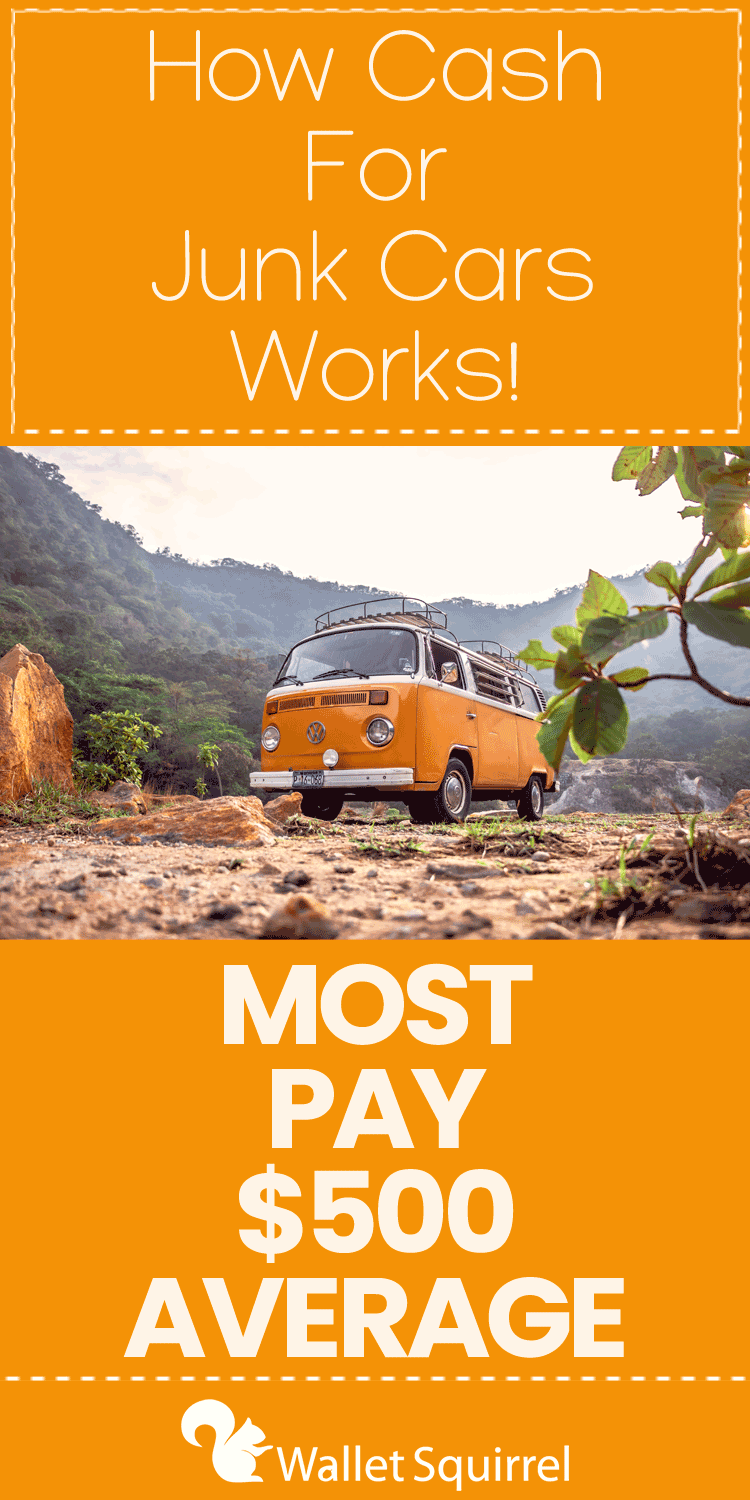 How Much Junk Cars Sell For?
Most companies pay between $100 to $1,000 for used cars, with an average payout of around $500. Some advertise up to $1,500, but it's rare.
While the car's condition helps determine the price, the amount is dependent mainly on the year, make, and model of the vehicle. That's why most cash for junk car businesses can give you an instant quote over the phone.
Now, this isn't a lot of money, but most people only consider cash for cars after first trying dealerships and private sellers or simply wanted to get rid of the vehicle quickly. It's typically one of the easiest ways to sell your car.
Average Pay is $500 Cash For Junk Cars
Most cash for junk car companies pay around $500 for used cars. Because once your car is sold, the cash for cars businesses will sell your vehicle for a profit. Similar to how house flippers buy up foreclosed properties to sell for a profit or domain flippers sell domains.
This is usually done by selling at auction if the car is in good condition or sold to a junkyard for parts. Due to their pricing power and connections, cash for car businesses are in better positions to get more for your vehicle than you ever could.
Free Pick Up & Towing
One of the primary benefits of cash for junk car businesses is often they'll pick up your car and tow it away for free! A perk included in their fee and a nice luxury for selling vehicles that may no longer run. Most towing companies will charge $150 – $200 for a tow.
If you talk to a cash for car company or a junkyard that doesn't offer free pick-up service and towing, find another offer. Free pickup is a staple of the cash for cars business, and anyone trying to charge you for this service is simply trying to take advantage.
The Process for Cash For Junk Cars
Here is the step-by-step guide to how cash for junk cars works and if you ever considered selling your car, this is what you'll go through.
1. What You'll Need Before Calling
Most cash for car businesses have a general number where in 5 minutes, they'll give you a quote over the phone without ever having to take photos. As long as the information holds true when they pick up the vehicle, they'll hand you cash and take your vehicle away in minutes. It's a straightforward process that makes cash for cars so compelling.
What You'll Need
Year, Make & Model of the Vehicle
Vin Number
Odometer
Title

If you don't have the title, it's not difficult to contact your local Department of Motor Vehicles and request a new one.
If the vehicle is so old, you no longer have the title. Some cash for junk car places may still take the car if you show a history of registration and proof you own it. However, this is incredibly rare.

Aware if the car can start and drive
A running vehicle will increase the value of your car. Yet, it's not a requirement for many cash for car businesses. The spare parts alone make the car worth something.
2. Get An Instant Quote Over The Phone
Once they have your vehicle's information, they'll plug numbers into a formula and identify the best purchase price. The most significant factors are the year, make & model but condition and ability to drive also matter. This information in an algorithm will be able to provide an instant quote in minutes.
Once the quote is provided, there isn't any room to haggle. Usually, the person over the phone is only allowed to price what the computer algorithm identified.
3. Shopping Around Is Often Not Worth It
Many cash for car companies use similar formulas for providing vehicle quotes over the phone. These algorithms are constantly changing as the supply and demand of cars fluctuate. So once you get one quote, most other companies will provide a similar quote. Shopping around doesn't often get you a better price.
As cars often lower in value every year, it doesn't benefit in waiting.
4. Schedule A Pick Up Or Drop Off
Most cash for car companies will pick up your vehicle or tow it for free. If someone is trying to add this as an additional charge, find another company. There are too many companies that offer this service for free to ever pay.
Simply schedule a time to pick up, and as long as the vehicle information you described over the phone is accurate, there shouldn't be any problems. In a matter of minutes, they take the vehicle and title off your hands.
Alternatively, you can drop off your vehicle at a drop-off location if you prefer.
5. Get Paid
Most cash for junk car companies will pay cash when picking up the vehicle. However, some companies have started to use more checks as it's easier for bookkeeping.
If this makes a difference to you, simply ask how they will pay for the vehicle over the phone. If cash is crucial to you, shop around to find companies that still offer this option.
6. Contact the DMV for Release of Liability
Most of the paperwork is completed by the cash for junk car company. Still, it'll be your responsibility to contact the Department of Motor Vehicles in your state for a Release of Liability.
This simple online form lets your state know you are no longer the vehicle's owner. Otherwise, you'll continue to receive notices to renew the car and may be on the hook for late fees. Most states only need the vehicle's VIN and date of sale.
That's it! A super simple way to get cash for junk cars you no longer want or need.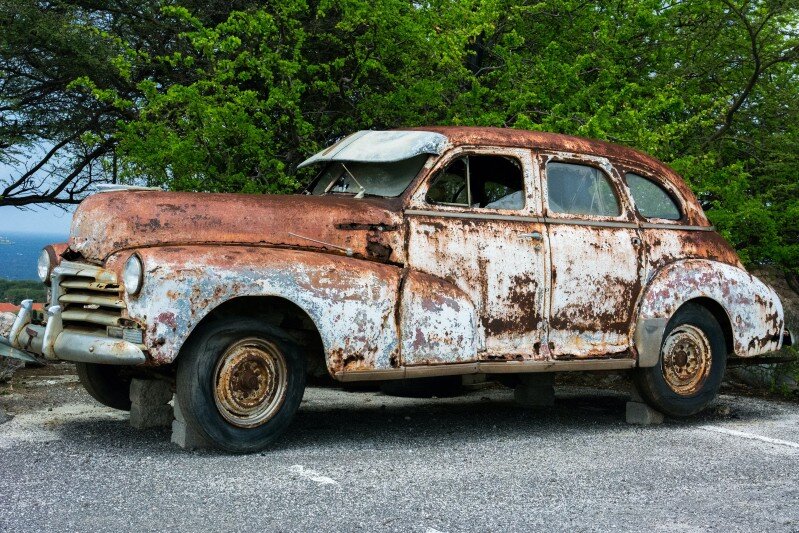 Why Cash For Junk Cars Are So Popular
Cash for cars has grown massive popularity in the last 20 years because it provides car sellers a whole new way to sell used cars and make money. An easy way to avoid haggling prices with dealerships or the hassle of meeting with private buyers. Cash for Cars brings an extra convenience with instant offers over the phone and free pick up.
Who Buys Cars For Cash?
Many companies have flocked to the cash for junk car market for the same reason people flock to antique auctions. They hope to find undervalued cars and flip them for more money. Many cash for car companies are independent and focus solely on buying used cars, however over the years, many dealerships, mechanic shops, tow companies and junkyards have also created their own cash for car companies to compete in the market.
As it's a highly lucrative market, hundreds of companies have jumped into the car flipping industry. Even if the car can't be flipped, the used car part market is also largely lucrative.
What Kind of Junk Cars For Cash Sell Best?
In most cases, the kinds of cars that sell best are Japanese economy cars such as Honda, Toyota, and Subaru. They are relatively inexpensive and incredibly popular on the road. These vehicles are one of the easiest cars to flip because of the low cost and high demand.
The second best type that sells well are classic cars. Their parts are incredibly tough to find, so even junk cars can be extremely profitable containing parts no longer made. Items such as the chassis or the frame only can be flipped for a nice profit.
Common Questions
Anytime someone is selling a car, it can feel like a complex process simply because it's not something people do every day. Here are some common questions we've seen people search for relating to cash for cars.
Is There Any Benefit To Keep The Junk Car Myself?
Since cars lose value every year, there is no benefit to holding onto a junk car yourself. In fact, simply having the car will still require registration and insurance. Even if the vehicle is old and requires little money, it's still going to cost you something. Including space it takes up.
Often it's better to sell your vehicle whenever you no longer need it to keep costs down. The only reason to hold onto a car is if you intend to use it in the future or want to attempt to sell it yourself.
Will Scrap Cars For Cash Work?
Scrap cars and junk cars are terms used interchangeably to describe cars that no longer run. These are often ideal vehicles to sell because cash for car companies will pick them up for free and pay you more cash than a junkyard would.
How Do I Find Cash For Junk Cars Near Me?
A quick Google search will find plenty of different cash for junk car companies in your area. Their popularity in every major city will make them easy to find. Try calling a few different companies or dealerships to get a good idea of the price for your junk car.
Where Can I Buy Junk Cars Near Me?
If you're looking for auctions to find junk cars near you, most cities have several auction blocks with times throughout the year. You can usually find cars at auction that sell $1,000 to $2,000 cheaper than at dealerships. The trade-off is you are buying them as is and often don't have the same verified inspection process a dealership would have.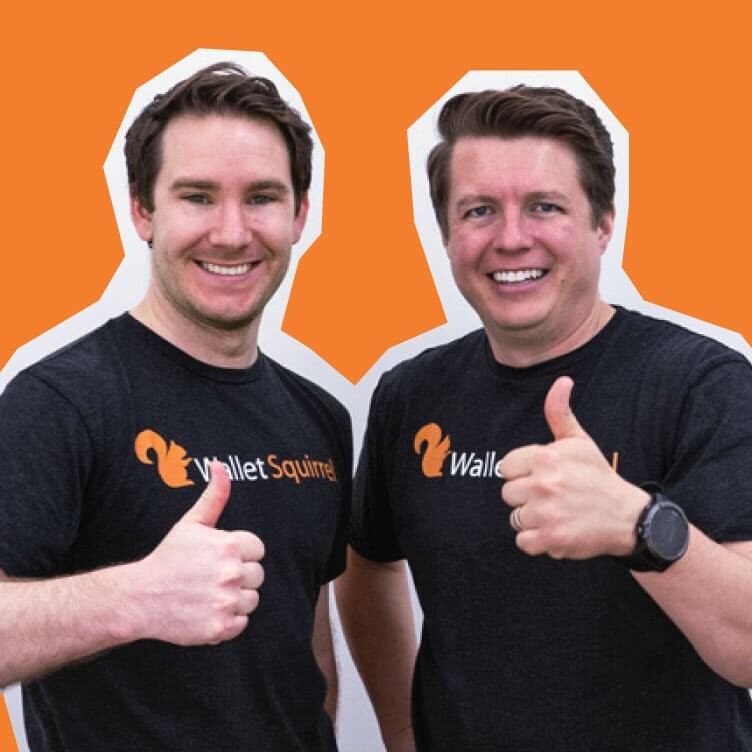 Wallet Squirrel is a personal finance blog by best friends Andrew & Adam on how money works, building side-hustles, and the benefits of cleverly investing the profits. Featured on MSN Money, AOL Finance, and more!