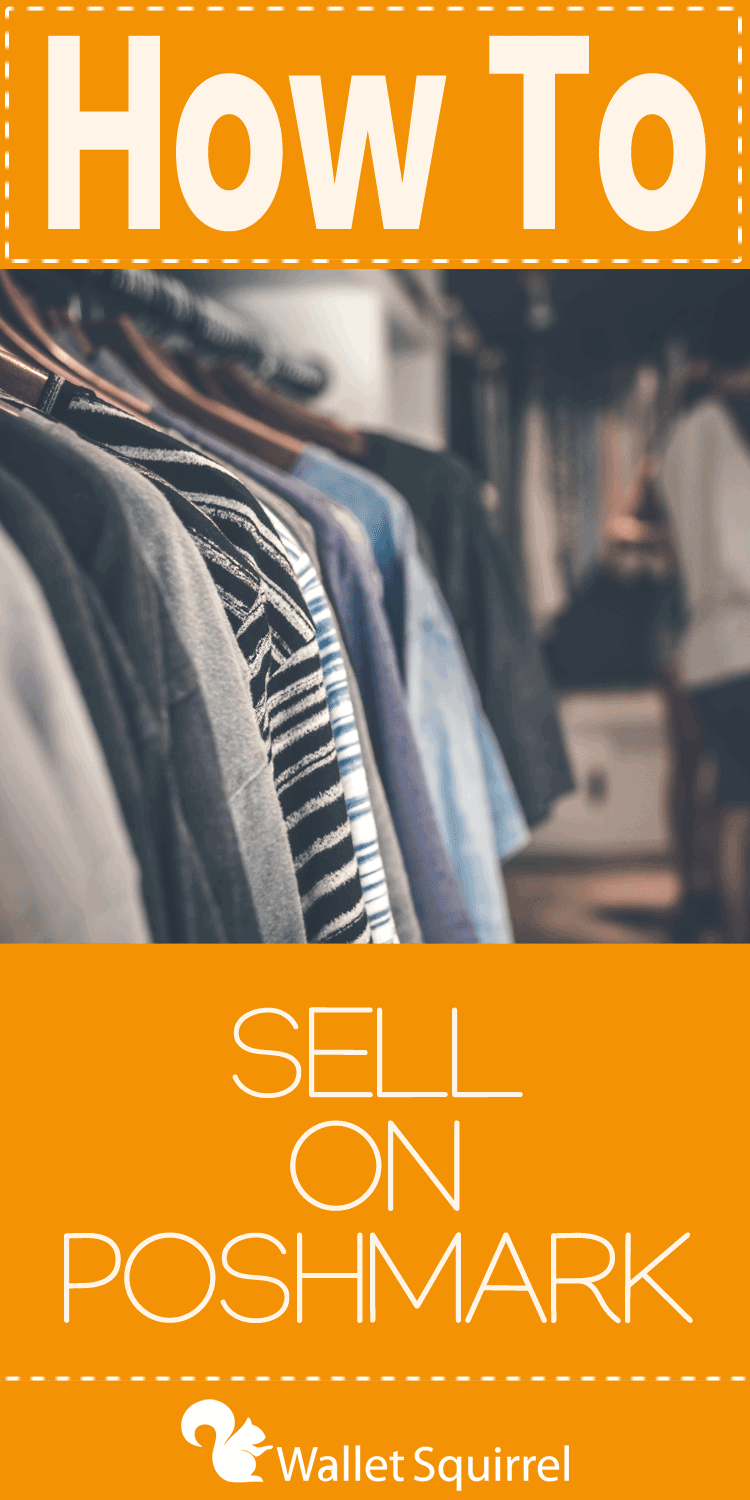 Some people see Poshmark as a way to purge their closets and get some cash when selling some of their old clothes, while others use this platform as a full-time income generation stream. Flipping items is one of my favorite side hustles. I've been using Poshmark for three years. It's one of my favorite platforms to sell clothing on. If you've been contemplating using Poshmark for either purpose but you're not sure where to start, then this is the guide for you. Selling on Poshmark can be a very profitable venture, and I've written an article to make sure you know everything before you get started. Let's get to it. 
What is Poshmark?
In essence, Poshmark is a social marketplace. Founded in 2011, the platform has a reputation for connecting people while offering a straightforward and fun approach to buying and selling accessories, shoes, and clothes. As a buyer, Poshmark connects you to people who sell items you love and enables you to shop from them conveniently. On the other hand, if you have used or new fashion items to sell, Poshmark also connects you with millions of potential buyers. 
What Kind of Items Can You Sell on Poshmark? 
A few years back, Poshmark was a niche marketplace focused on female clothes, shoes, and luxury handbags. However, today, Poshmark features four listing categories – men, women, kids, and home. You may list items such as wall art, kitchen accessories, etc., in the home section, while the men, women, and kid's area include listings such as clothes, pants, sweaters, and more.  
Items that sell best on Poshmark are cheap or trendy or designer clothes. Items that are in demand sell faster on the platform. According to a recent report I read about Poshmark best-selling brands, Mother, Nike, Levi, and Kate spade came out on top. So, you might want to consider selling items within these spaces.
What Fees Does Poshmark Charge for Selling?
Firstly, Poshmark charges no upfront fee. This denotes that you can list your items on the platform and no charges until the item sells. The fees on Poshmark are straightforward: it withholds 20% of any item sold for over $15 and $2.95 for items below the $15 mark. Although this seems slightly higher than other platforms, I don't have a problem with it at all. 
What to Know About Poshmark Shipping? 
Poshmark charges a flat rate of $7.11 for every shipping. Whenever someone orders an item and pays the required shipping fee, Poshmark sends you an email that contains a shipping label. Print the label, attach it to the package using tape or other adhesive materials, and take it to the post office. Although you can use USPS priority boxes for the packaging, a regular brown box should do the magic. Poshmark handles all the shipping costs, so you don't have to go back and forth with customers about shipping fees. This alone, I believe, is a worthy reason to sell on Poshmark. If you're a newbie when it comes to selling clothes online, Poshmark makes it easy for you.
Social features of Poshmark 
Poshmark Listings Sharing
Sharing is arguably the most frequent way sellers' buyers interact on Poshmark. Besides the commercial features of Poshmark, using this platform gives a social media feel. It allows you to interact with buyers by sharing yours as well as other listings multiple times daily. This act increases your chances of getting discovered by buyers, gets you more followers, and converts more prospects to buying clients. I recommend sharing items at least once per day. When I first started with Poshmark, I didn't do much sharing or anything. One day I decide to get serious with it and started sharing other people's listings. Doing that allowed me to get more followers and make more sales. 
Posh Parties 
This is an exciting feature that every beginner should leverage on Poshmark. The posh parties are virtual shopping parties that enable buyers to shop for specific items.  They drive engagement and sales within the Poshmark space. It lets you showcase your items if they meet the party's guidelines and themes as a seller. The theme may be as specific as a particular brand name or as generic as men's fashion. For instance, someone may host an Adidas posh party, so you are to post only Adidas-related items on the space as a seller. These parties are very effective sales-driving strategies. 
Payment and Protection 
Poshmark protects its transactions with posh payments." This feature covers the interests of both the buyers and the sellers. For buyers, it guarantees that they receive the exact version of the item they order. Once they confirm the item's receipt by updating the information on the application, Poshmark releases the payment to the seller. This process takes about an average of three days after delivering the item. Poshmark releases funds to your individual Poshmark account, which you can then withdraw to your traditional bank account. 
How to Sell on Poshmark
Selling an item on Poshmark is straightforward and easy to understand. You can either sell using your mobile phone or using their website. I will go over the steps below. 
  Download the Poshmark app
Your first step is to download and launch the Poshmark application. On launching the app, you can go ahead and set up your profile with the following steps. 
  Take Pictures  
Use your mobile phone or any camera to take pictures of the items you intend to sell. Just like several other online eCommerce platforms, clear images are a given. You must ensure that the pictures you take have appropriate lighting and high quality from multiple angles. Poshmark permits up to 8 pictures for items. 
  Fill in Description and Titles
Represent your items with the best possible word descriptions without leaving any details out. Besides, ensure that your title is accurate and tally with the item you intend to list. Be completely honest – if there are some issues with the goods, ensure that you include that information while listing your goods. If someone is interested in an item, they will purchase it even with minor defects.
  Check Relevant Boxes, Set Your Price, and List the Item
You must ensure that you tick every relevant box to select categories, sizes, and colors. On doing that, you can then go ahead and set your price. Then, list the item. 
  Share
As mentioned before, ensure that you constantly share your items – at least once daily, depending on how much you want to sell. If you're going to sell more, increase your sharing frequency.
Once someone buys your item, Poshmark sends a shipping label to you via mail. Print this document, tape it to the package, and take it to the nearest post office for shipping. The buyer has up to 3 days to confirm the receipt of their purchases. Failure to do so within this period will make Poshmark mark the item as received automatically. 
That's it. You're done. By following this guide, I am confident that you'll start making enough cash from Poshmark as soon as possible. I don't sell the most clothes online, but for many months Poshmark is the second-best online selling platform for me. Make sure that you check it out and get started!
https://walletsquirrel.com/wp-content/uploads/2021/05/how-to-sell-on-poshmark-1.png
512
1024
Jason Butler
https://www.walletsquirrel.com/wp-content/uploads/2015/09/Wallet-Squirrel-Logo.png
Jason Butler
2021-05-06 07:30:36
2021-05-02 13:01:59
How to Sell on Poshmark