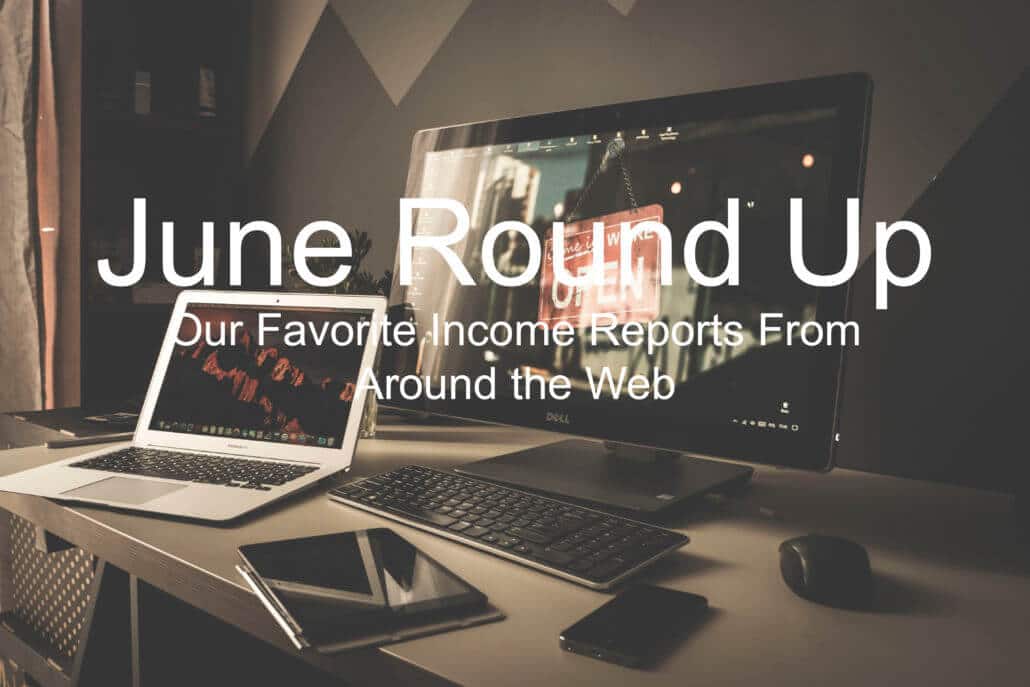 Today we take a look around the internet of our favorite income reports from around the web. These round up articles bring together six to ten bloggers to see what they did in the past month. Some of these people will be fresh for this month while others will be regulars for the article.
The point of this article is for all of us to learn what other bloggers do to bring in income each month. Hopefully, you will find something new to increase your own income for the upcoming months.
Here we go with this month's featured bloggers!
Pat is always an inspiration for me. Last month when we took a look at his April income report, he took a large dip in income brought in but he always seems to bounce back very strongly. Sure enough, that is exactly what he did by bringing in $184,094.64 in the month of June. I believe this bounce back is because he has diversified his income sources very well. He is making money off of affiliate marketing, book sales, course sales, niche sites, podcasting, software, and applications. He truly has built the passive income empire that Andrew and I strive to accomplish one day!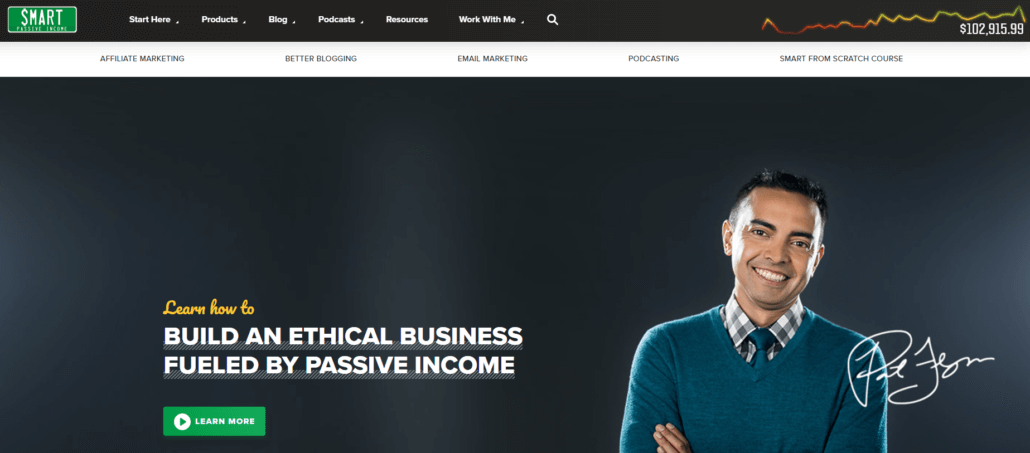 Michelle is another inspiring person to Andrew and me. She has been able to create her passive income empire very quickly. Though she is not as diverse as Pat with the ways she makes her money, I think she is more efficient at making money than he is. She does mention in this income report she is starting to focus on diversifying her income sources. I think this is a very smart move and it will be fun to see what she does.
Compared to last month she had modest gains but she did it while sailing on a boat for half of the month. Boy, I would love to make $121,861.28 while sailing on a boat! Who wouldn't though?!?!
So I know this income report is over a year old but remember that is not the point of these income report round up articles. I wanted to feature Amanda this month because I love how she makes her extra income online. When this income report was posted, Amanda states that she did not have a huge following but still was able to bring in a five figure income for that month.
Amanda was able to bring in this large sum of income by finding side hustles that really worked for her such as coaching and content creation. Even though this income report was from a year ago she has continued to increase her income with these side hustles over the past year.
For me, personally, Amanda is a great example that shows you do not need that massive following to make good money on the internet. Keep up the good work Amanda!
Last month I focused on Bert's dividend income report so we will take a look at Lanny's this month. Lanny had his best month ever! Congrats on the continued success Lanny! In June he brought in an extra $1,498.60 from just dividend income. That sure sounds like an awesome source of income to have each month!
Curious as to what the heck dividend income is? Andrew explains it really well in his What are Dividends and Dividend Investing article. Check it out to learn more!
This is another great performance on the dividend income front! Investment Hunting was able to bring in an average of $32.58 every day for the month of June. In my book, that is pretty freaking awesome! I am starting to see why Andrew is so focused on dividend stocks.
I enjoy following Investment Hunting because he is fairly diversified in his income sources. Not only does he make money from dividend stock but also options and Lending Club. If you are curious about his Lending Club income see last month's roundup.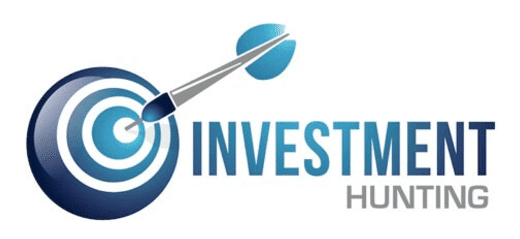 Our last income report this month is a dividend report from Keith Park of DivHut. Last month Keith made just over $500 in dividends but crushed it in June where he made just over $800! That is nearly a $300 increase in the month of June! Wow!
Keith has a very nice and clean strategy to gaining extra income from dividends. Andrew has also written up what his strategy is in his My Dividend Investing Strategy.
Outcomes
Overall, these passive income experts continue to find success through their varied sources of income. Some people are more diverse than others with their sources of extra income than others. I personally believe that everyone should become as diverse as possible like Pat Flynn but it takes time. As we strive to become more diverse we need to focus on one source, become experts in it, and then add on another source on top of that. Do not try to add too much onto your own plate at once as this can increase the chances of failure.
Ready to add on another source of income to your plate? Maybe it is the first source for you? Check out our newly redesigned (thanks, Andrew!) Ways to Earn More Money page. Here Andrew and I personally review as many different ways to earn extra money as we can to help you decide if it is right for you.
https://walletsquirrel.com/wp-content/uploads/2017/07/June-Round-Up.jpg
3072
4608
Adam
https://www.walletsquirrel.com/wp-content/uploads/2015/09/Wallet-Squirrel-Logo.png
Adam
2017-07-17 13:00:07
2017-09-15 22:10:31
June Round Up - Our Favorite Income Reports From Around the Web