August Round Up – Our Favorite Income Reports From Around the Web
Today we take a look around the internet of our favorite income reports from around the web. These articles bring together seven to ten bloggers to see what they did in the past month. Some of these people will be fresh for this month while others will be regulars.
The point of this article is for all of us to learn what other bloggers are doing to bring in income each month. Hopefully, you will find something new to increase your own income next month.
Here we go with this month's featured bloggers!
Normally, I mention Andrew's income report in the above paragraph but I forgot to in the July Income Report Roundup. To put it shortly, he was devastated that I forgot about his income report. I am now trying to make up for it this month by putting his income report in its own section with a big fancy glittery elephant GIF to draw attention (upon his request). Somehow I was able to find the glittery elephant, not sure how that happened, but I did it just for you Andrew! That's what best friends are for.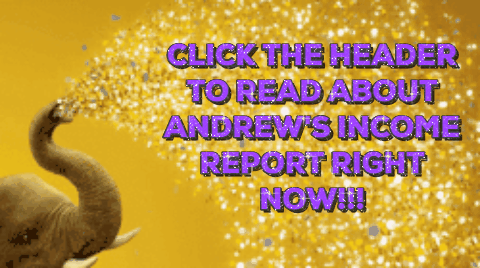 This was a big month for Andrew as he had his best month ever without a big one-time payment from a guest post. Congrats bud on your ever increasing success! Andrew has a really diverse income stream that has helped make August the best month ever.
Keep up the great work buddy!
Pat posts his income reports a little later than I post this round up so we are going to look at his July numbers.
Like Andrew, Pat had one of his best months ever (from what I have seen). Again, like Andrew, Pat is very diversified with his income streams (He just makes a tad bit more from those income streams 😛 ). He gains his income from affiliate marketing, sponsorships, niche websites, software, apps, podcasting, and courses.
July was so successful because he made an amazing amount of money from his new course, Power-Up Podcasting. This course brought in $243,332.00 in one month! That is just crazy money from one income stream for one month!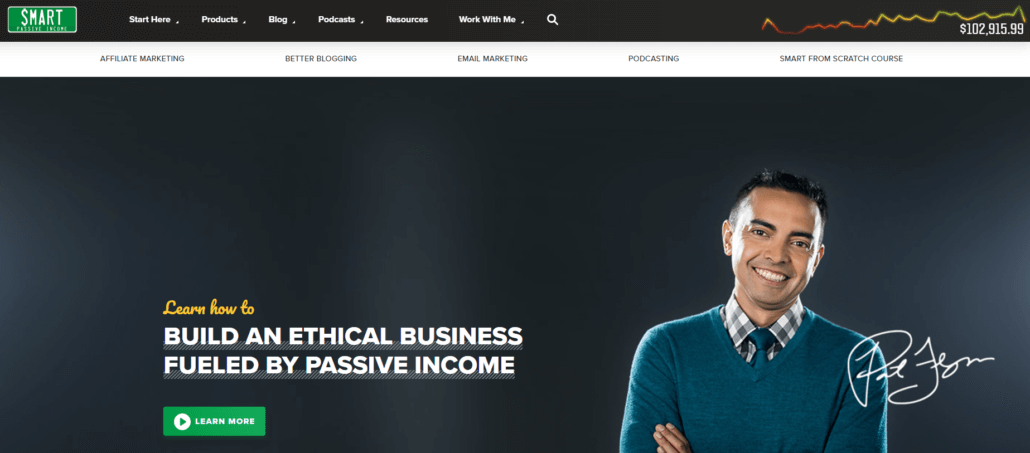 Michelle's is another income report from July.
As always she had another successful month of $110,887.33. I've noticed, she also notes this in her report, that the past month's income growth has remained pretty flat. This is because she has not released any new products like Pat Flynn. She has just been letting the blog bring in the income with little work on it.
This is why Michelle is an inspiration for me. She has worked so hard to get her blog where it is now. Now she is reaping the benefits from all of that hard work.
Andrew, I, and you will get there. We just need to keep pushing forward like Michelle did.
Bobby might not be new to you or me but his income report is new to the roundup series.
He made an impressive $15,031.85 in the month of July. This amount is impressive because he only makes his income from affiliate marketing, advertisement, and digital marketing clients.
I wanted to feature Bobby because he makes a good amount ($3,489.90) off of what we already do for our own blogs, digital marketing. He is helping other sites boost their ratings and gain more exposure. This might be something for Andrew and I to explore in the near future.
I always say this, but I like to follow Lanny and Bert's adventure for two reasons. One, they are two best friends seeking financial freedom just like Andrew and I. Second, you can get two different perspectives on dividend investing from one place!
In July Bert brought in $133.27 but was able to destroy those numbers for August. He brought in $278.51 from the dividends of 10 different companies. Bert was able to purchase more stake in Cardinal Health which should help him increase his annual dividend income.
Curious as to what the heck dividend income is? Andrew explains it really well in his What are Dividends and Dividend Investing article. Check it out to learn more!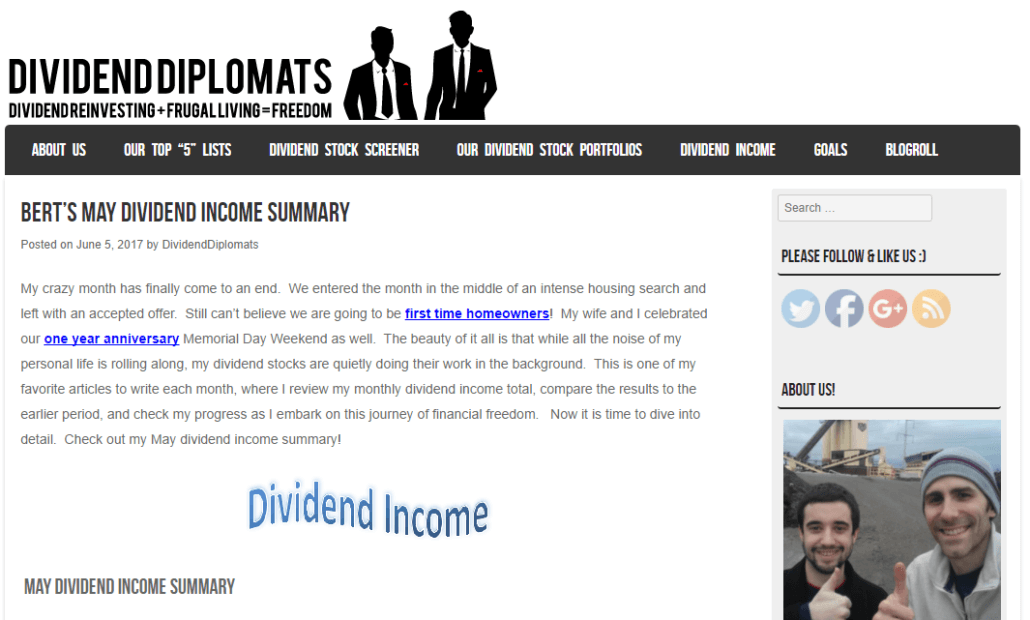 I really enjoy following Investment Hunting because he is always experimenting with new investment avenues such as Lending Club. Check out Andrew's review about the service, Lending Club Review, My Experience Investing With Them.
This month he wrote about starting to invest into cryptocurrency. This is a hot topic right now as Bit Coin keeps gaining a ridiculous amount of value.
Investment Hunting has done a lot of research selection what currencies he should buy. Now 2 months into this venture, he has made a total of $2,222.55. This includes all of the stakes he has sold already.
This is a really interesting opportunity to invest in something that is starting to take off. I highly recommend checking out all of the articles that Investment Hunting has written already. This is something I believe I will be researching and getting into soon.
I better do it soon before I miss the boat on NEO.
As always, Keith had another solid month of dividend income. He gained $658.22 for the month of August. Keith received his first dividend from Starbucks Corporation (SBUX) this past month as well! Congrats man!
Keith has a very nice and clean strategy to gaining extra income from dividends. Andrew has also written up what his strategy is in his My Dividend Investing Strategy.
Outcomes
I really like the way Investment Hunting thinks outside of the box. He does not just stick to dividend investments. He is always finding new ways to make smarter investments. We all can take a page out of his playbook to find new ways to earn more money!
Ready to add on another source of income to your plate? Maybe it is the first source for you? Check out our Ways to Earn More Money page. Here Andrew and I personally review as many different ways to earn extra money as we can to help you decide if it is right for you.
https://walletsquirrel.com/wp-content/uploads/2017/09/August-Round-Up-01.jpg
431
838
Adam
https://www.walletsquirrel.com/wp-content/uploads/2015/09/Wallet-Squirrel-Logo.png
Adam
2017-09-11 13:00:51
2017-09-15 22:25:39
August Round Up - Our Favorite Income Reports From Around the Web