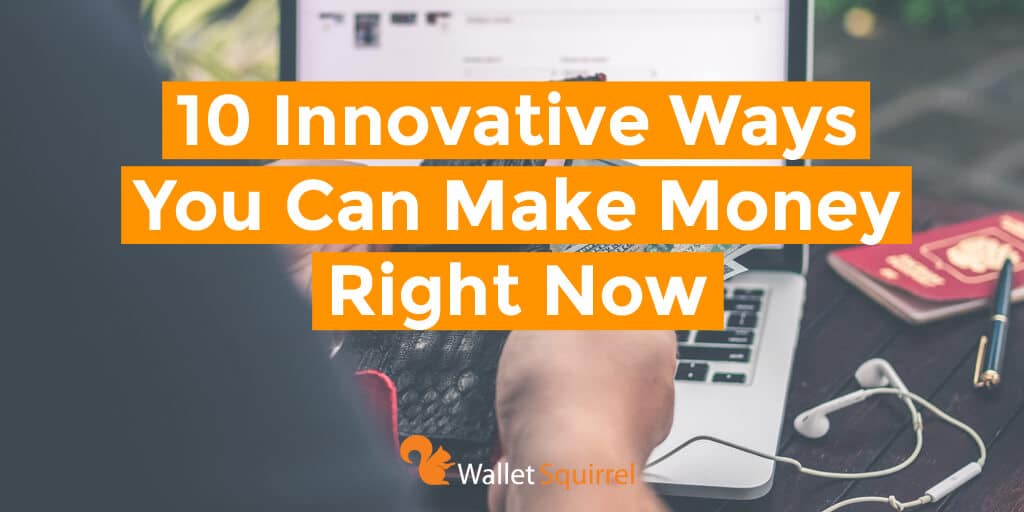 The following is a guest post by Lyuthar Jacob, a log editor at Dealslands UK. He is the type of geek who loves to write about Marketing, Money Saving, and Finance. 
Who doesn't like to have easy cash? You can earn money online with ease. There are many ways to achieve your set target to gain money without belabour. When it comes to making money online, there are certainly thousands of ways to earn easy money within the comfort of your home. So, if you are interested to earn money online, knowing the right kind of platform in accordance to your interest and passion is always crucial.
Following are some of the quick and easy tactics which you can start using today itself to make money online fast.
Join Affiliate programs
If you started a website or blog out of passion, you can earn a significant amount of money from it by joining some of the best affiliate programs. In this, all that you need to do is market other brands within your site's pages. When you partner with such business, you have to mention their product or service and link those using a unique affiliate code received from the brand. Whenever someone buys a product or service through your link, you will make extra money.
It is advisable to partner with the companies that are related to your content. For instance, if you are a financial advisor, join an affiliate for financial products like credit cards, investment account, insurance, etc.
Use your skill to teach online
Everybody has some skill. If teaching is the one in your case then it can help you make money online. You can go for tutorials regarding anything that you like starting from cooking, dancing, freelance writing or sketching and what not!
Moreover, for this, you can find many platforms like Udemy, Teachable, or Skillshare where you can upload your course learning through videos, images, text, etc. Next, use your content to build customers and accept payments. You can also build one of your own with the help of the software like ClickFunnels and other platforms. Make sure to deliver valuable content to others and in turn people will happily pay you to learn it.
Sell old books on Amazon
You can buy old books from various sellers or other online platforms. After having a potential book to sell, navigate to Amazon and look for its actual price. You have to then decide what price you expect with respect to the condition of book. Make sure you don't end up incurring any loss as you also have to pay Amazon's fees of $2.35 + 15% of the sales price . If you are making money now with such old books, list them in your seller account. This is something lucrative which can be done part-time or in the weekends to make extra money. There are other platforms also such as Bookscouter, eBay, Half Price Books, etc which can help you sell old books and earn money.
Earn through freelance writing
If you have the creative talent of writing, you can earn money online by creating content for other websites or blogs. The income of bloggers and influencers vary widely. A report from Glassdoor shows that a blogger's average income ranges from $19K to $79K.
Another survey of 1,000 bloggers interpreted by Blogging.com found that 17% of bloggers are able to maintain their lifestyle with the money that they earn. However, in this competitive world,you need to deliver 100% quality content to reach up to such a high level. Moreover, content writing has really built its importance. So, with tons of writing jobs available, it is easy to start writing, develop your skill and earn money.
Income online through photography
Photography is something which many people love to do. So, if you have such a passion for photography and you can capture eye-catching images, you can use this skill to make money online. You can list these images on stock-photography websites like Adobe Stock and Shutterstock. Then, you will receive payment when somebody purchase the right to use your image.
You don't need to capture pretty snaps always. Remember, what you require to be unique is just original content. Also, it is crucial to edit the photographs professionally and store into certain file formats. Apart from photography, you can use other skill like sketching or painting, photoshop, etc. to make extra money.
Make social media your business
If you like to post your pictures or love blogging about the food that you taste, travel scenes etc., you can make money out of it now. If you have a decent number of followers on Facebook or Instagram, just approach companies in your niche and they will be happy to advertise with you. This is a win-win situation for both of you as you will be earning from your passion and the brand gets to tap a new audience and potential customers through something unique.
Build an online community
You can also monetize your online community to earn money online. Build a community through blogs and social media platforms where similar-interest people are gathered. Also, you can build an online forum and ask people to pay for membership. You can use such mediums to promote and sell yours or other's products and services. If you are passionate about something and also like to engage with people that have the same passion, this is something you should certainly consider for earning well.
Take an advantage of Google Adsense
When you visit any website, there are always Google ads popping up here and there. You can also add these to your site's page. Moreover, it is very simple to set them up on any basic website. If you have a website or blog, you can create a free Google AdSense account. After that, Google will provide you with a unique code which you can paste onto your website. Google can then track your page algorithm, traffic, and the visitors directing from your page, etc. Once your website start attracting a decent amount of traffic, it can be a very lucrative way to make money online.
Avail sponsorship on your posts
If you have large social media audience or a website, you can make money online fast through pursuing sponsored posts and ads.
How does it work?
Companies (like Viglink) are always looking for bloggers and website owners to advertise their product or service. So, if you have a huge following, don't miss this opportunity to make money online in very convenient way. Moreover, the figures in which you will be earning depends on your popularity. So, don't compromise on the quality of the content that you are creating for your audience. It will eventually let you earn huge.
Manage SEO and social media ads for clients
Another great idea to make money now is managing ads for the clients. Due to the increasing demand of digital marketing, each and every business needs SEO for popularity.
If you've a decent extent of knowledge in this regard then you can manage the social media accounts of brands or run Facebook ads, paid ads on YouTube or Google, etc. to make money now. If you master this art and start attaining huge conversion rates, you can make money online fast and that too in a hefty amount.
If you are thinking to make money online, the aforementioned tricks are easy to tap. Moreover, they need negligible or very less amount of investment. So, what are you waiting for?
Start earning money with these quick and effective approaches now!
Wallet Squirrel is a personal finance blog by best friends Andrew & Adam on how money works, building side-hustles, and the benefits of cleverly investing the profits. Featured on MSN Money, AOL Finance, and more!
https://walletsquirrel.com/wp-content/uploads/2018/11/10-Innovative-Ways-Image-Header.jpg
512
1024
Wallet Squirrel
https://www.walletsquirrel.com/wp-content/uploads/2015/09/Wallet-Squirrel-Logo.png
Wallet Squirrel
2018-11-01 12:57:37
2021-03-17 08:56:32
10 Innovative Ways You Can Make Money Right Now