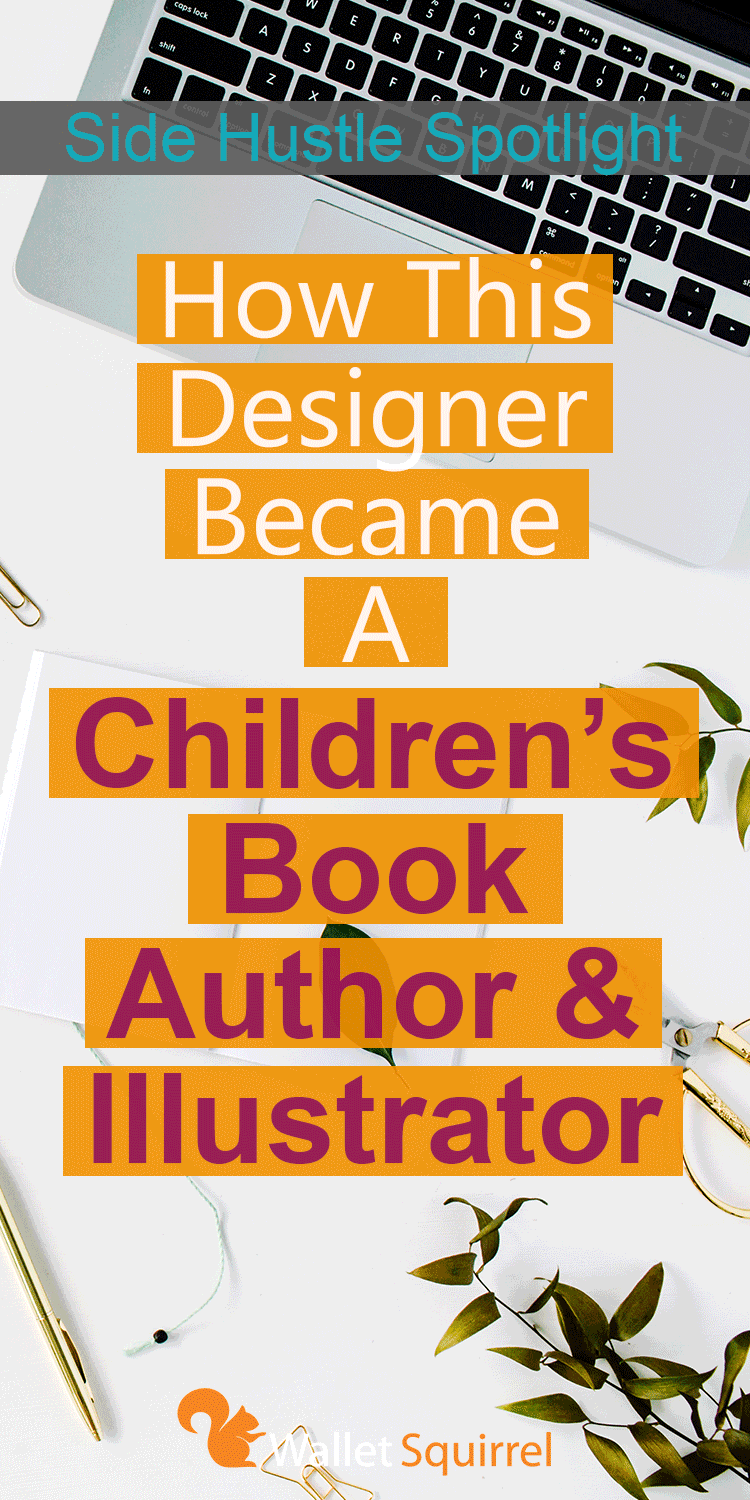 For today's Side Hustle Spotlight I have a very special treat for you. Today we will learn how to become a children's book author and illustrator.
So, let me introduce you to the very talented Leah Gilbert! I met Leah and her husband several years ago through a couples class at the church my wife and I attend here in Denver. A couple years we learned that she was signed by an agent which was just the first huge step of many many more to come that would let Leah make her dream come true.
Well, guess what. Leah's dream has become true with the release of her first children's book last week, A Couch for Llama!
First, a little about Leah before we start. During the day Leah is an illustrator and designer for a greeting card company (I'm sure she could provide some advice to improve our header images :P). By night she writes and illustrates her very own children's books. How awesome is that?!?!
What is even more awesome she has agreed to share with us her adventure to becoming a children's book author and illustrator!
Q1: Tell us a little about yourself. What do you do for your 9-5 job? What is your side hustle?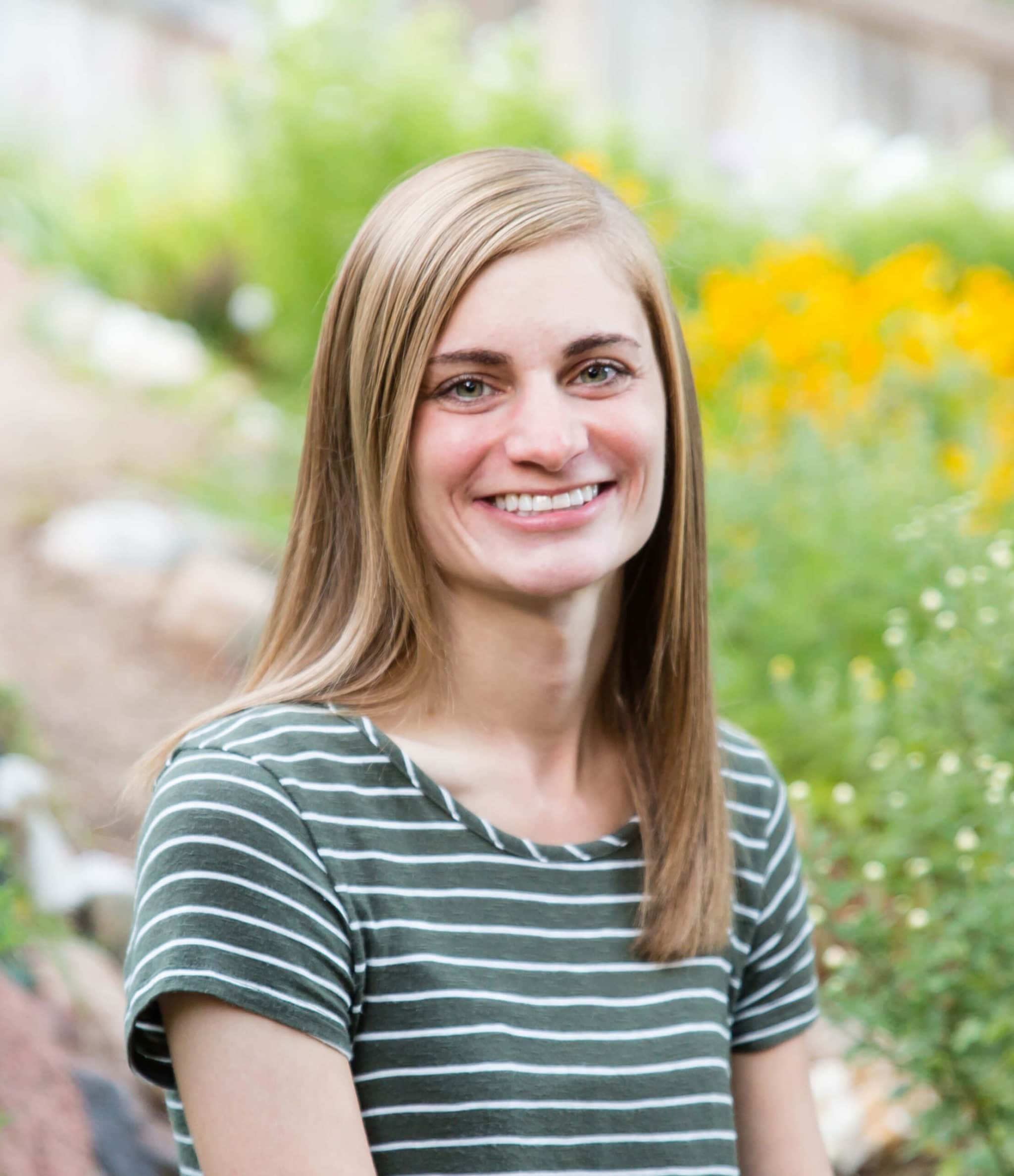 I work as an illustrator and designer for a greeting card company as my day job, where I illustrate greeting cards and other gift products like calendars, bookmarks, and magnets. On the side, I am an author and illustrator of children's books, with my first book that was just released this month, A Couch for Llama!
Both of these a very much related, but also very different in many ways as well.

Q2: What motivated you to become a children's book author and illustrator?

Well, it has always been my dream to write and illustrate children's books. I have always loved reading and drawing. Growing up I spent a lot of time doing both of those things. Books were very big in our house and trips to the library were frequent. Even though my parents are not particularly artistic they did everything they could to encourage and help me in my artistic journey. I majored in Illustration and Graphic Design in college and minored in English with the intention of hopefully getting into children's books after graduation. The issue was the publishing world is notoriously hard to break into. It is also not a good steady income for paying bills, so I decided to look for a traditional full-time job when I graduated instead of pursuing publishing immediately (student loan payments are a great motivation…). I was very blessed to be able to find a full-time illustration job to pay the bills and use my artistic skills at the same time.
Q3: What did you do to get started with writing and illustrating children's books?
Somewhere around 2013-2014, I decided to start seriously pursuing becoming published. I started by doing a lot of research—what does the field look like? Where can I find information and resources on breaking into publishing? What kinds of agents and publishers are out there, and what are they looking for right now? What is currently being published? LOTS of research. I joined the Society of Children's Book Writers and Illustrators, which is the professional organization for children's publishing, and learned everything I could about the industry.
I also worked on getting some material ready to submit. This is when I wrote and illustrated two "dummies" (books that are written and sketched out in a mock-book layout), completely updated my portfolio with work that reflected the children's industry, and got my website up and running. All of that took roughly 2-3 years of working on it on and off when I had time, semi-seriously.
Also, I work digitally and already had most of the equipment and programs I needed, so I didn't need to really buy anything up front, although I have upgraded since then with fancier equipment that works better than what I had at the time.
Finding an Agent
I started submitting to agents in late 2015 and didn't get any interest in the first round I submitted. So I decided to revise both my stories and resubmitted them in early 2016 to another round of agents. This time got some interest. In May 2016, I signed with my amazing agent! This was a big step, as it can be pretty tricky to land an agent. You do not HAVE to have one, but they certainly make things a lot easier and help a ton, and I honestly cannot imagine doing this without mine. There are some publishers you can submit to without an agent, but many are closed unless you have one.
I did a round of revisions for my agent, then she put together a submission list of 8-10 publishers she thought would be a good fit for A COUCH FOR LLAMA, and submitted in June 2016. Sterling Children's Books was interested pretty quickly, though everything in publishing takes a long time. Even though I got the offer from Sterling in July 2016 the book is just coming out now in February 2018. This timeframe is pretty typical.


Q4: What is your weekly time commitment to writing the books and creating the illustrations? Do you have an overall estimate of how long it took to create Couch for Llama?
That is kind of a tough one. I don't necessarily have a set schedule, but usually, when I'm in the middle of a project (especially with a specific deadline) I work on writing and illustrating every free second I have. During the week, I get home from work at 6 pm, eat a quick supper, then usually work from around 7 until 10 or 11 or whenever I'm at a good stopping spot. Whenever I can, I often work much of the weekend too.
My husband's support has meant the world to me and I certainly could not be doing this without him.
When I'm busy, he takes care of all the cooking, cleaning, housework, yard work or whatever else is needed so I can have time to spend on my books!
I guess the short answer to that question is anywhere between 20-40+ hours per week, with breaks when I'm not in the middle of a project to take a short time off from doing anything so I can keep my sanity 😉 It is hard to say exactly how long it took to make A COUCH FOR LLAMA… a year or two of working on it on and off, then a couple more years of working on it more seriously.
Q5: How many reiterations have you had to go through before final approval?
A few. I had completely revised on my own once or twice. Then my agent had a round or two of changes. Then my editor and art director had changes. So I guess roughly maybe about 4 major versions, with other tiny changes here and there. The final story is actually pretty close to the very first version, mostly just with more added to the beginning and end that helped fill it out and develop it a little more. Originally, I had the story starting on what is now page 4 (see sketch below).
Even though I both wrote and illustrated it, there's still a lot of other people involved. This includes my agent, editor, and art director, among others who had input and contributed to making it the final book that it is.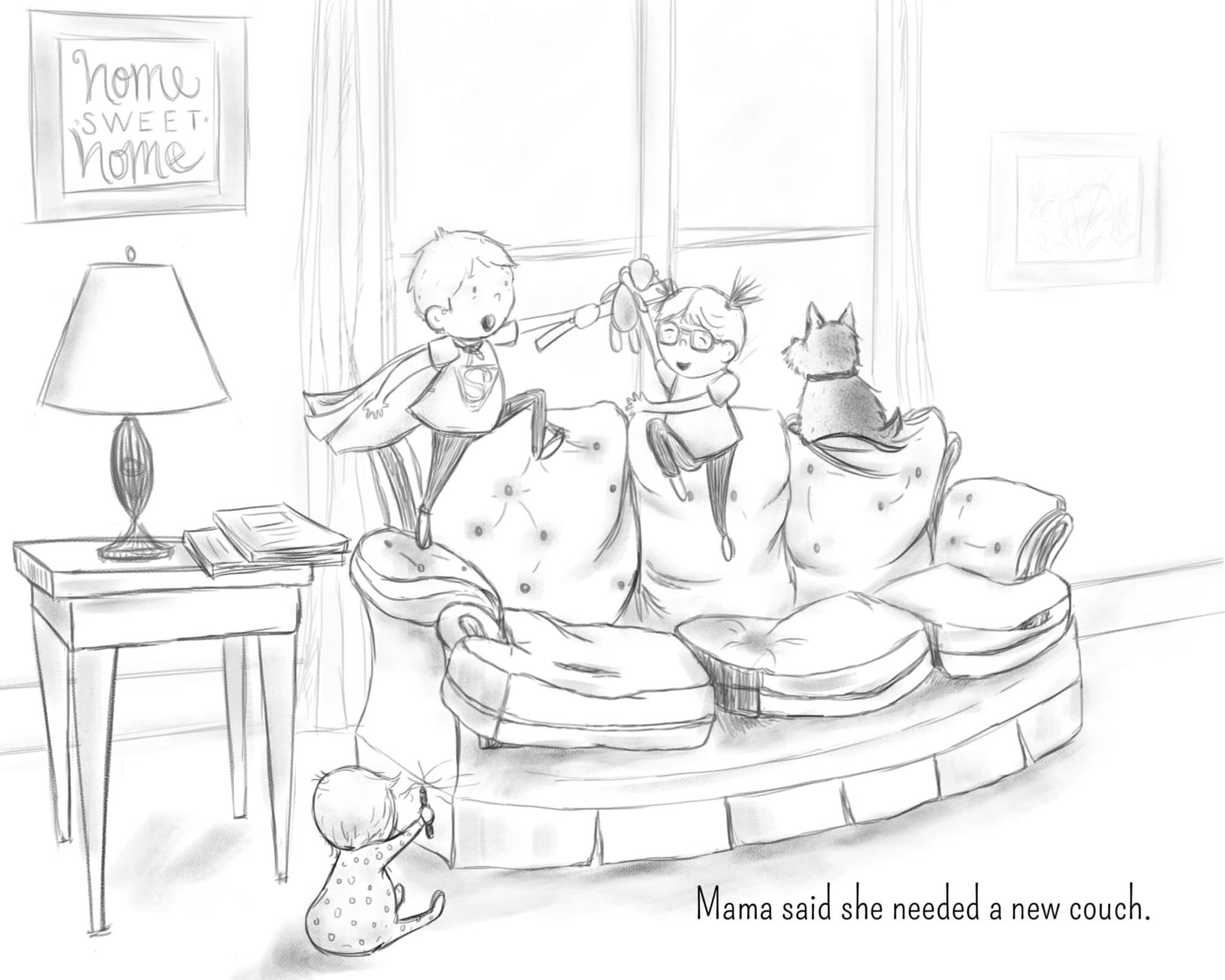 Q6: What challenges have you run into so far?
I think the whole process of trying to become published is pretty challenging.
It is hard sometimes not to just give up on it.
Also, from a financial standpoint, publishing is pretty tricky. You have to put in tons of time up front creating your book first. This is with no guarantee that anyone will want to publish it. Then, if/when you get an agent and a publisher interested, your advance (the money they pay you up front as an advance against royalties) can range anywhere between literally nothing to 6 figures. This advance depends on you, the publishing house, and how well they think the book will do. THEN, depending on how well the book actually sells, you may or may not earn much in royalties after the advance earns out.
So there's a ton of variables in play and it's nearly impossible to plan on anything financially, especially when you're first starting out.
Q7: Do you have any other books in the works? If so, has the process been easier
Yes! I do have another book project I'm working on. I cannot share yet because it is still in the top secret stage.
The project has been different, though I'm not sure about easier. I think each project will always have its own unique challenges and will never be "easy," but I certainly learned a ton from going through the process beginning to end with LLAMA. I have been able to put that into practice this time around.
The new book took roughly 6 months from idea to submit to my publisher, whereas that whole process took a couple of years for LLAMA.
Q8: Do you have any advice on how to become a children's book author and illustrator?
Join the Society of Children's Book Writers and Illustrators and learn as much as you can about the industry!
Read! Read all the books you can find that are currently on the shelves at bookstores to get an idea of where the market is at and what publishers are currently looking for.
Finally, don't give up!

Shameless plug. Tell us where we can buy your book and where we can follow you. Feel free to brag why you are the best!
A COUCH FOR LLAMA is available anywhere books are sold! Barnes and Noble, Amazon, and your local bookstore all should carry it. You can visit my website at leah-gilbert.com, or find me on Twitter and Instagram for the latest news!
Be sure to watch the book trailer below! I'm a little biased, but I think it's a pretty cute book for any age.
Adam here with my honest opinion: In all seriousness, this book is pretty awesome. Before having a 15-month-old son, I would have never guessed the number of children's books I would own or get to read. Out of the giant pile of books we have, there are only three that stick out to me. Let's Find Momo, The Book with No Pictures, and yes you guessed it,  A Couch For Llama.
These books stick out because of how creative and how well executed they are. These books are not your typical cookie cutter children's books.
If you feel like Leah was so helpful showing you how to become a children's book author and illustrator, to say thank you, you should go grab your own copy of A Couch for Llama!
Alright, sales pitch over, let's conclude this article.
Conclusion
We can learn from Leah, the side hustle on how to become a children's book author and illustrator is not an easy one. With a lot of work, dedication, and support it is very possible!
To me, it is one thing to become a children's book author. Leah takes it to a whole new level by illustrating her books as well! That takes some serious talent!
So what happens when you cannot illustrate? Or you can illustrate but are not a creative writer? Well, you can always find a business partner to help you with the other one. One of my favorite professors for my undergraduate was amazing with color pencil illustrations. He often did the illustrations for children's books while another gentleman wrote the storyline for those books.
Have you ever wrote and illustrated a children's book? Tell us how you become a children's book author and illustrator!
Is writing and illustrating a children's book not for you to earn extra money? That is alright. We have you covered! Head over to our Ways to Make Money page. Andrew and I have been putting together a very comprehensive list of ways for you to earn more money this year.
https://walletsquirrel.com/wp-content/uploads/2018/02/Horizontal-childrens-book-author-illustrator-1.png
512
1024
Adam
https://www.walletsquirrel.com/wp-content/uploads/2015/09/Wallet-Squirrel-Logo.png
Adam
2018-02-12 12:30:18
2020-10-12 21:26:15
Side Hustle Spotlight: How to Become A Children's Book Author and Illustrator