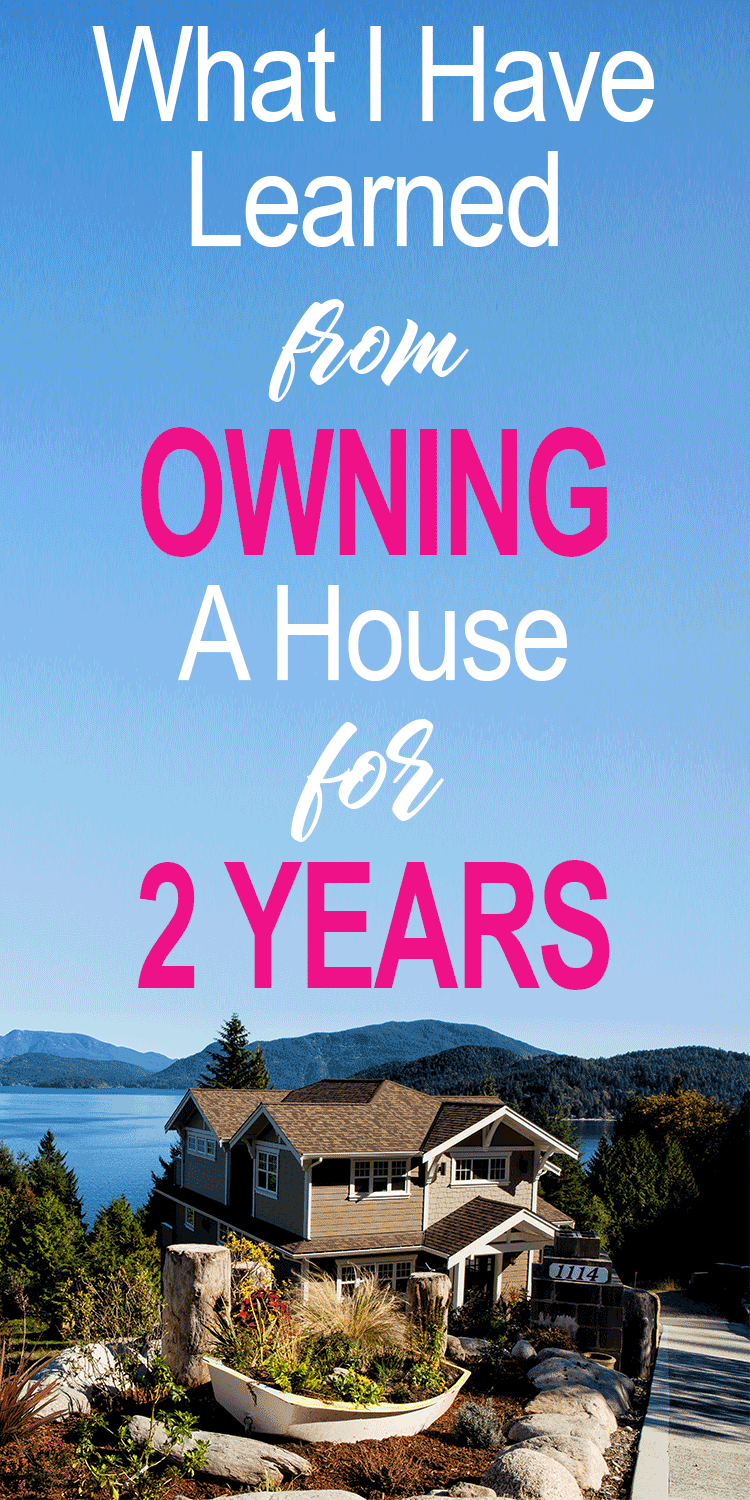 Happy Monday fellow Squirrelers! I know the best part of your Monday is the excitement for the release of another awesome article from us!
Actually, that is probably the only good thing about Mondays. Am I right?
This month marks the two year anniversary that my wife and I bought our home. Overall, the experience has been amazing! We love not sharing walls with anyone resulting in better sleep compared to the apartment life.
We continue to make the house our own such as busting a hole in the kitchen to open it up a bit. Then we completely gutted the backyard, added a garden, put in a sprinkler system, and now have grass!
Sure there have been some interesting adventures along the way too. There was that one night I woke up to sounds of someone breaking into our house. I was freaked out as I went to investigate. After realizing it was on the roof, I went outside. Turns out it was a raccoon prying open a vent to our attic.
As some of you prepare to buy your first home, I want to share with you what I have learned from owning a house for the last two years.
DYI is Your Friend
We have done several projects within the house ourselves over the last couple of years. These include painting, opening up the kitchen, and revamping the backyard. We also plan on replacing some carpets with hardwood floor, painting the kitchen cabinets, adding in a second bathroom, and creating a new laundry room.
We will save thousands of dollars to be able to complete other projects by being able to complete these projects ourselves. What I am slowly trying to get at is you should not be afraid to tackle some projects yourself.
Do know your limits though. You should not be doing any electrical work without the help of a licensed professional. That is actually our next big project before we can move on with others. Even though I probably could do it myself, I know my limitations and it probably would not be smart. That is why we will hire a professional to help us with updating the electrical wiring throughout the house.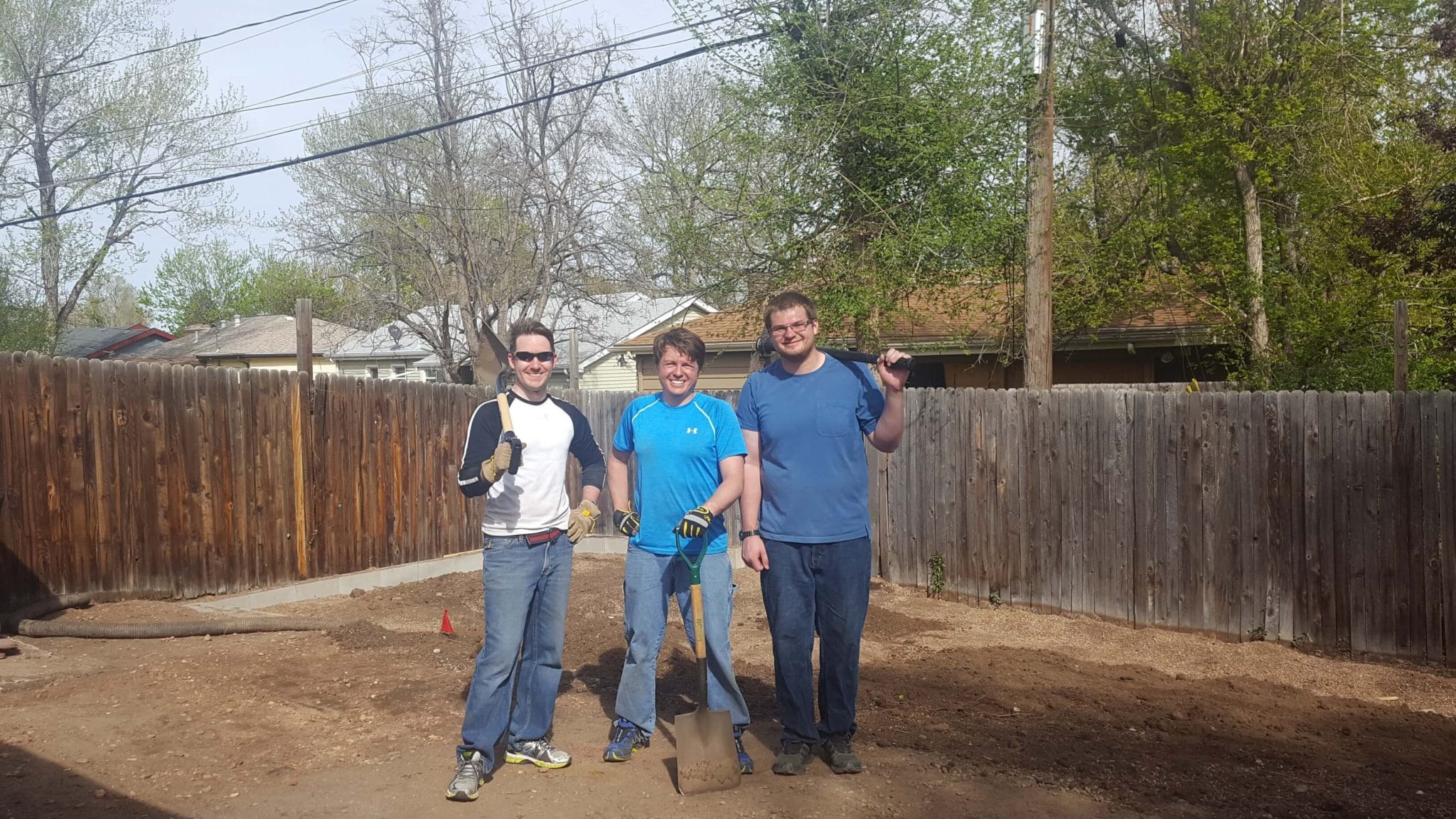 Enjoy Your Space
As I mentioned earlier, we completely remodeled our backyard. Beforehand it was all rock which was not fun to play in. We added in a garden and a big grassy area to run around on. The yard is not done yet as we need to start filling in the planter beds but that is okay.
Instead, we have slowed down to start enjoying our work. Our little guy loves playing in the grass and our fur baby, Boomer, loved laying in that grass (before he passed a few months ago). The husky, on the other hand, hates the grass. Silly dog. We also enjoy playing yard games, eating on the patio, and laying in the hammock.
Really, it is our little oasis in the big city.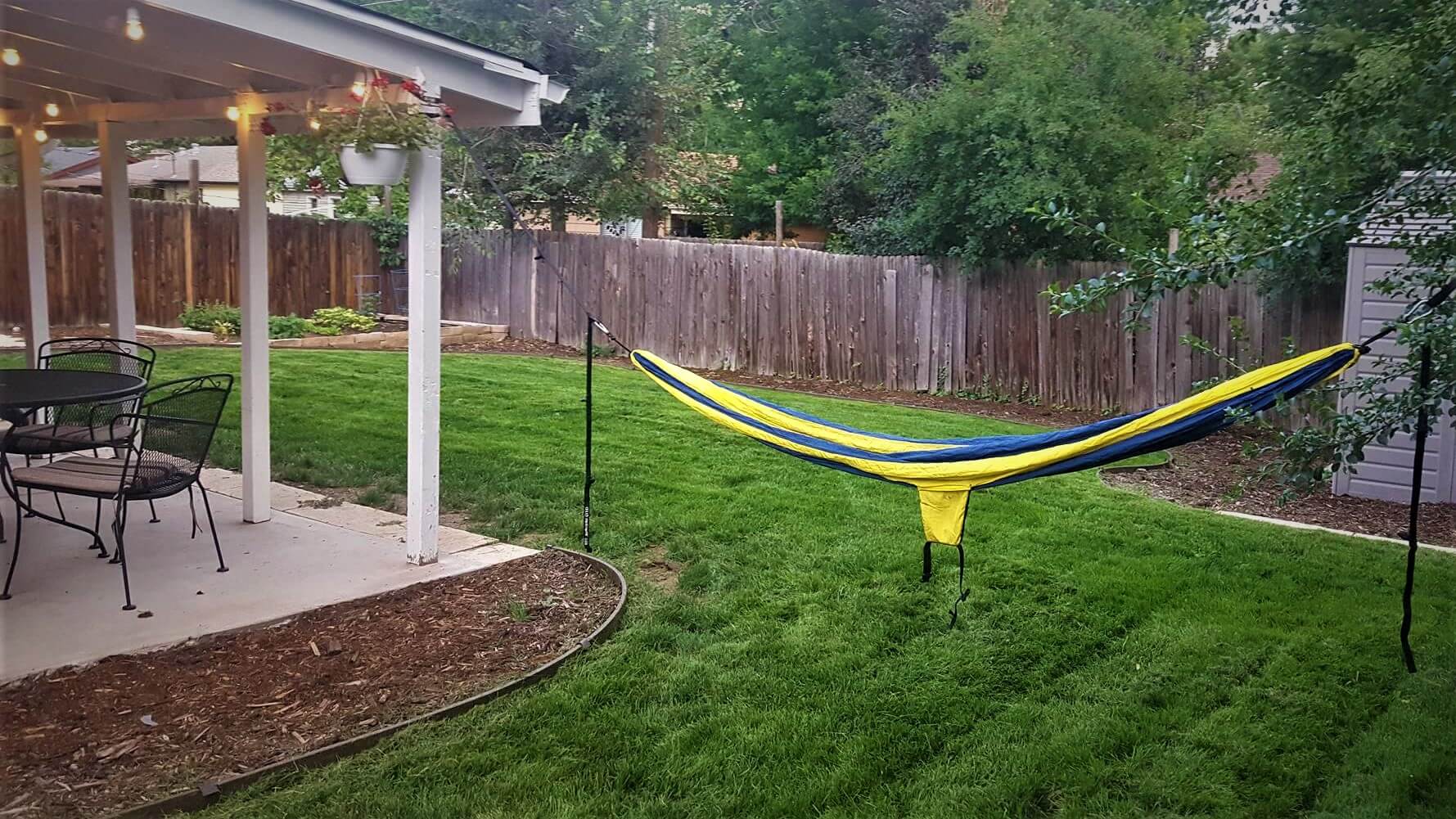 Plan Ahead
My wife and I did a lot of planning before we bought. This included saving up enough for our down payment, fees, and initial house projects. We also looked all over the city for neighborhoods that were safe, affordable, and in a good location. A hard combination to come about in Denver.
There were so many other factors we researched to find the best home possible for our little family. We needed something that was move in ready and was not going to start falling apart the minute we moved in. Overall, we nailed it!
If you are looking to buy your first home here are several more thoughts to think about before buying. Planning ahead will give you such a piece of mind.
Financials
My wife and I were living in an apartment that cost us almost $1,600. Luckily we had a roommate to help us out with the cost of living.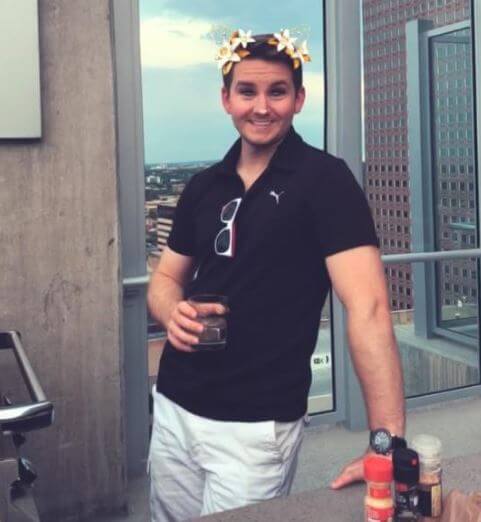 Yep, that is Andrew of Wallet Squirrel. He was actually an awesome roommate!
After living together for almost three and a half years we all decided that we should go our own way.
With rents moving up and up in Denver, my wife and I decided that purchasing a home was the best bet for us. We looked at so many types of homes including condos, townhomes, and single-family houses. We decided that a house in a not so popular neighborhood was best for us. Why? Well…
We were able to keep our overall mortgage payment below what rent would have been for a 2 bedroom/2 bath apartment.
We don't have to pay an HOA fee compared to condos, townhomes, or a house in one of the "better" neighborhoods.
The value of what we got in return was just SO much better compared to other options.
Ultimately, the biggest deciding factor is we did not want to be house poor! We needed a house that gave our family room to grow but also did not bust our budget. The Mar Lee neighborhood in Denver provided that for us.
Now two years after this major decision I couldn't be more proud of our decision.
I once had a CPA tell me that it is recommended that you spend only 20% of your monthly income on a mortgage payment. I wasn't sure if we would find that in a super expensive city like Denver where the average home price is $395,000. I am proud we were able to find an awesome home that consumes only 23% of our monthly income.
Conclusion
Overall, I love being a homeowner! I love that the house is a space that we can make our own. Plus, so far, it has been a great investment by increasing its value by nearly 20% since we purchased!
Sure there are some downsides such as general maintenance but isn't that with everything in life? Plus, doing some minor maintenance work is fun! At least that is what I keep telling myself.
Since we planned ahead and bought a home within our means, owning a home was the smart financial move for us.
Now we just need to figure out if we should refinance or not.
Wallet Squirrel is a personal finance blog by best friends Andrew & Adam on how money works, building side-hustles, and the benefits of cleverly investing the profits. Featured on MSN Money, AOL Finance, and more!
https://walletsquirrel.com/wp-content/uploads/2018/07/Template-owning-a-home.png
512
1024
Wallet Squirrel
https://www.walletsquirrel.com/wp-content/uploads/2015/09/Wallet-Squirrel-Logo.png
Wallet Squirrel
2018-07-09 10:30:58
2018-07-09 07:20:05
What I Have Learned From "Owning" a House For 2 Years