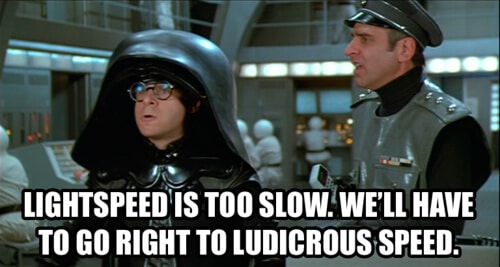 As Adam mentioned in Monday's article, we are revamping and drastically improving Wallet Squirrel. =)
In the last 3 months we have about doubled in traffic so we're committing more resources to Wallet Squirrel and that means upgrading to Bluehost. Specifically we upgraded to the Pro Plan. Yay for growing!
Why Bluehost? Well because ONE it was highly recommended by many of my blogger friends and TWO because it's MUCH faster. We were SO slow! This is a much needed and happy upgrade.
How does switching over to Bluehost work?
On Friday, Bluehost started copying our WordPress files from iPage.
By Friday evening, everything was copied over.
Then I had iPage switch the DNS over to Bluehost. This is how the internet knows which server to use when someone visits WalletSquirrel.com. It takes 24-48 hours to switch.
By Sunday night everything was switched over!
So actually, we are NOW completely switched over on Bluehost, however we're using this time to fine tune things like removing useless plugins, optimizing our site by image compression plugins and working with Bluehost to do everything we can to increase speed.
Can you tell if it's faster?
https://walletsquirrel.com/wp-content/uploads/2017/05/Ludicrous-Speed.jpg
267
500
Wallet Squirrel
https://www.walletsquirrel.com/wp-content/uploads/2015/09/Wallet-Squirrel-Logo.png
Wallet Squirrel
2017-05-11 12:46:29
2017-09-15 22:04:59
Oh, We're Getting Faster