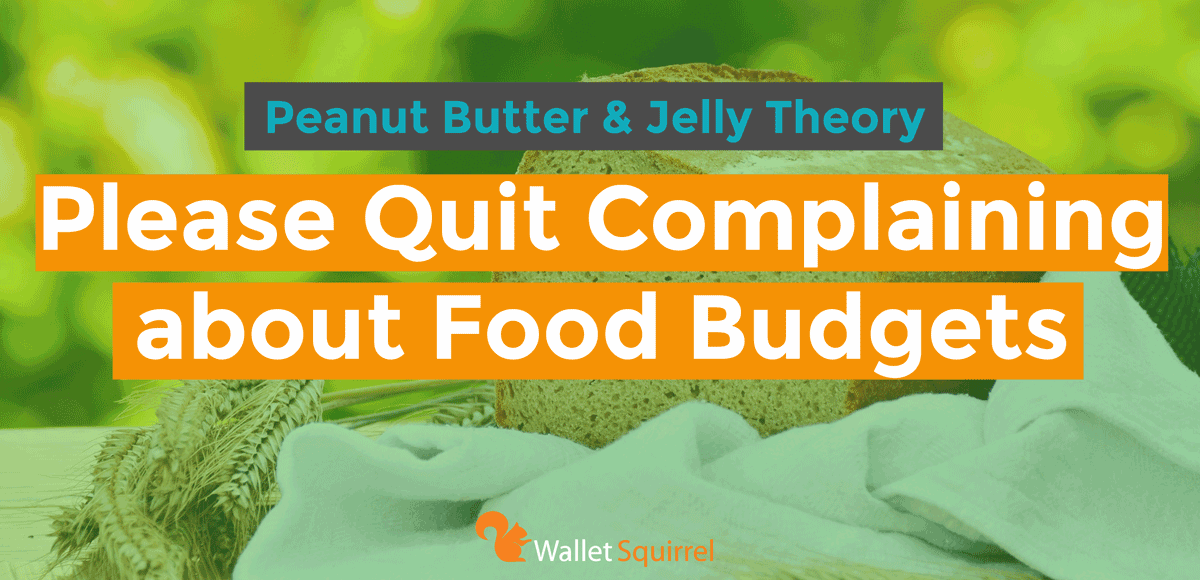 I'm about to save you thousands of dollars.
All the money you spend in your life, or even an average month. Chances are one of your largest expenses is food. It happens, literally to everyone.
Eating Out Is The Worst For Your Wallet
So when people start to track their budgets, they always come to the same conclusion. "I need to quit eating out more". Get this, the average person eats out 4.5 times per week costing them $12.14 per meal on a national average according to a 2016 survey conducted by Zagat.
"the average person eats out 4.5 times per week costing them $12.14 per meal on a national average"
That means the average person spends $54.63 eating out a week or $218.52 a month on just eating out. Unless you earn lots of money, is the obvious answer to eat in?
What About Eating In?
Most people think they can quit going out to start having nice and relaxing meals in. Here's the thing with eating in, the movies get it wrong.
It's not always a romantic and soothing experience.
Often times it's a "Crap, I need to eat. What should I cook?" experience that you pray to the food gods you have the right ingredients in your fridge and dishes are clean.
Let's face it, we are busy in our lives and don't have the time to visit the store every day buying new ingredients for a new recipe we found on the internet.
In fact, according to the Harvard Business Review, researcher Eddie Yoon over two decades collected data as consultants for consumer packaged goods companies. He found that:
15% of people say they LOVE to cook
50% of people say they HATE to cook
35% of people say they are ambivalent about cooking (mixed feelings)
If you're one of the people that hate cooking, you should create a meal plan to make it as easy as possible. Plan a week in advance what you're going to eat for each meal and know how to cook it. This way you'll have the ingredients and can plan accordingly for time.
However, not all plans work out.
Introduce The Peanut Butter and Jelly Theory
When meal plans fail, let me introduce Peanut Butter and Jelly sandwiches, otherwise known as a PBJ.
Let me first admit that I have an addiction to commenting on Finance forums, Facebook Groups, and Blogs. The mechanics of building wealth are simple and I'm always happy to remind people that things are often more simple than they appear. Like how I responded this comment and created "The Peanut Butter and Jelly Theory".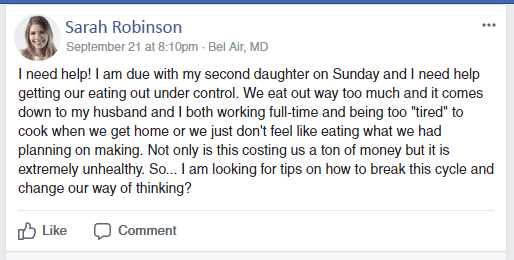 I get it, you want to start saving money on food and you're looking for suggestions from the personal finance community to help.
Answers ranged from getting a crockpot to make meals simple, cooking large meals on Sunday and eating leftovers throughout the week, to buying frozen meals that may not be great for you, but easy to prepare.
All of the responses skirted around the idea that a solid weekly meal plan is the best option to help you save money on food. However, sometimes these meals don't work out for a number of reasons and one fall off the wagon can end up at the local McDonalds.
So I introduced the Peanut Butter and Jelly Theory. The cost-effective, quickest meal ever to keep your budget on track.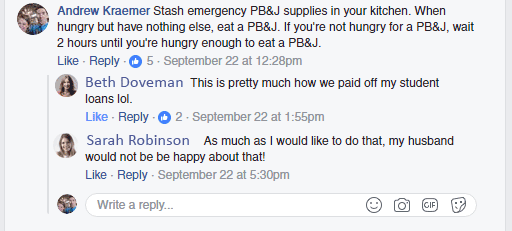 This is easily the most actionable thing you can do to start immediately saving on your food budget. In many cases when people eat out, it's due to convenience because they don't have anything at home that sounds appealing. That's when the Peanut Butter and Jelly Theory comes in handy.
Stash emergency PB&J supplies in your kitchen. When hungry but have nothing else, eat a PB&J. If you're not hungry for a PB&J, wait 2 hours until you're hungry enough to eat a PB&J.
Sometimes a PBJ isn't exactly what you're craving and your favorite restaurant sounds better, or your "husband would not be happy about that" (see comment). Well suck it up, you'll soon be out of debt and you can buy your husband a jet ski. Everyone loves a jet ski.
Try the Peanut Butter and Jelly Theory
If you want to save THOUSANDS on food budgets, you should try the Peanut Butter and Jelly Theory! Meals cost less than $1 to make, you'll save time and money. Most importantly, you'll have a secret stash of PBJs to make when you get those cravings to go out and spend money.
You're welcome.
Disclaimer: Wallet Squirrel did not invent the Peanut Butter and Jelly sandwich, just an advocate of saving money. Wallet Squirrel was not sponsored by big PBJ corporations to promote their superior and delicious product.
https://walletsquirrel.com/wp-content/uploads/2017/09/PBJ-Theory-Header-Horizontal.png
580
1200
Wallet Squirrel
https://www.walletsquirrel.com/wp-content/uploads/2015/09/Wallet-Squirrel-Logo.png
Wallet Squirrel
2017-09-28 12:21:25
2017-09-28 13:45:04
The PBJ Theory, Please Quit Complaining About Food Budgets