January Roundup – Our Favorite Income Reports From Around the Web
Today we take a look around the internet at our favorite income reports from around the web. These articles bring together seven to ten bloggers to see what they did in the past month. Some of these people will be fresh for this month while others will be regulars.
The point of this article is for all of us to learn what other bloggers are doing to bring income in each month. Hopefully, you will find something new to increase your own income next month.
Before we get started, let's take a look at how Andrew started off 2018. Overall, he had a pretty successful month bringing in $131.60 during the month. He also wrapped up 2017 with a total count of the income he made online. So, go check out his income report to see how he accomplished it and give him a congratulations comment at the bottom.
Here we go with this month's featured bloggers!
Holy crap Bobby! What a stunning month of growth!
For those who do not know, Bobby usually earns between $10k to $15k each month.
Where did this growth come from? Well, Bobby launched a new course called the Facebook Side Hustle Course. This course brought in $139,488.00 (gross revenue) in its opening month!
It will be fun to see if this monthly revenue becomes a norm or not. My guess is yes. I think we just witnessed another blogger, after tons of hard work, launch himself into the $100,000+ a month club.
Keep up the amazing work Bobby and thank you for being such an inspiration!

Pat's income reports are always a month behind because I do this roundup in the middle of the month and he posts later on in the month.
This month Pat talks about wrapping up 2017 and getting ready for 2018. He has done his usual routines to conquer all of the goals he has set up for 2018.
I always include Pat on this income report because he is extremely smart at what he does. This will hopefully give you ideas and motivation to conquer new goals yourself.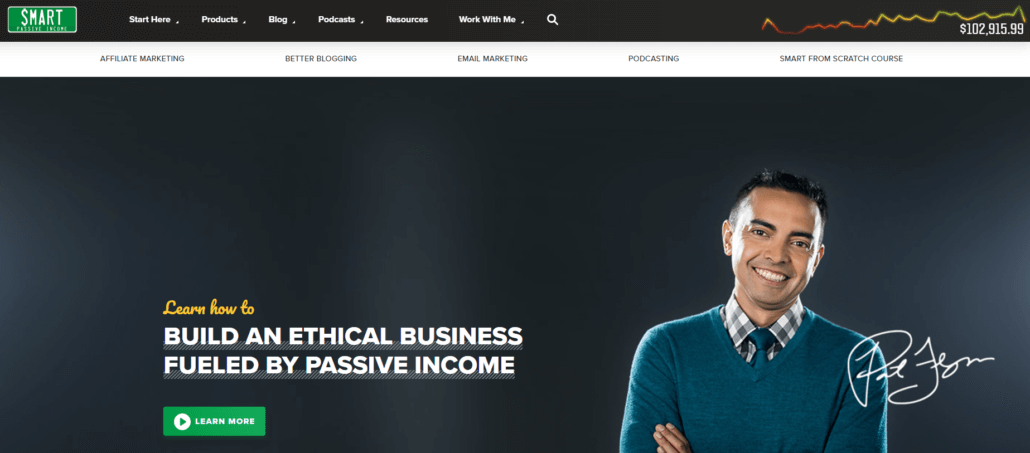 Michelle had a solid and very consistent start to 2018. She brought in $114,812 for the month.
This month Michelle reminds us that she started off by earning $0 a month as well. With a lot of hard work, persistence, and patience she has been able to grow that income into what it is today. Andrew and I use Michelle as our inspiration to keep pushing through hard times each and every week.
In case you missed it, Andrew and I had an article featured on her website last week about our SEO and Web Marketing strategy.
Bert started 2018 off with an 8.77% increase in dividend income compared to 2017. Though his numbers were a little lower than normal, this growth is a great way to start the year off.
Keep up the great work Bert!
Curious as to what the heck dividend income is? Andrew explains it really well in his What are Dividends and Dividend Investing article. Check it out to learn more!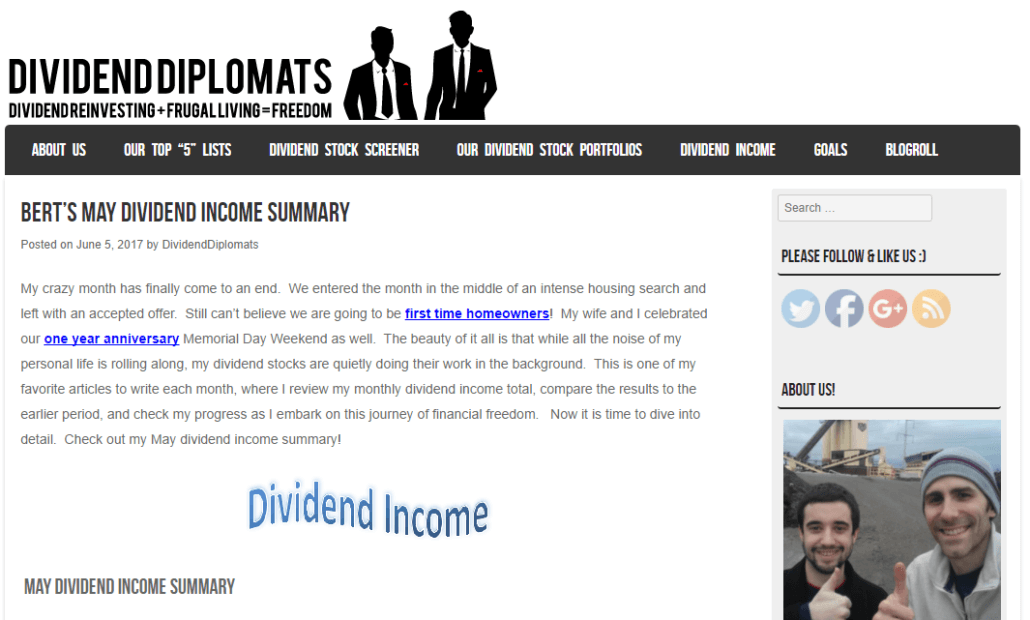 Keith is another dividend investor that is starting 2018 off strongly! He was able to bring in $1,327.79 for the month of January.
His numbers were strongly boosted by the BCR/BDK merger. This brought in an extra $897.56 for him. Pretty awesome right?!?! It will be fun to see what he does with this extra income.
Keith has a very nice and clean strategy to gaining extra income from dividends. Andrew has also written up what his strategy is in his My Dividend Investing Strategy.
We wrap up this income report round up with another dividend who opened up 2018 with a bang! Reverse the Crush had his best month ever by earning $28.26 last month in just dividend income. That is pretty awesome!
Compared to December he more than doubled his dividend income!
Keep up the awesome work!
Outcomes
We can take a lot away from Bobby and Michelle this month. Every very successful blogger had to start at the bottom. They were not handed a golden ticket that took them to where they are now. They had to work hard every day to get their blog to where it is today.
This is why I love blogging. You truely get out of it what you put into it.
If you are looking to diversify your income sources more. Check out our Ways to Earn More Money page. Here Andrew and I personally review as many different ways to earn extra money as we can to help you decide if it is right for you.
https://walletsquirrel.com/wp-content/uploads/2018/02/January-Round-Up-Horizontal.png
512
1024
Adam
https://www.walletsquirrel.com/wp-content/uploads/2015/09/Wallet-Squirrel-Logo.png
Adam
2018-02-19 12:30:33
2018-02-19 06:59:47
January Roundup - Our Favorite Income Reports From Around the Web