September Round Up – Our Favorite Income Reports From Around the Web
Today we take a look around the internet of our favorite income reports from around the web. These articles bring together seven to ten bloggers to see what they did in the past month. Some of these people will be fresh for this month while others will be regulars.
The point of this article is for all of us to learn what other bloggers are doing to bring in income each month. Hopefully, you will find something new to increase your own income next month.
Speaking of increasing income, Andrew had his best month ever in September!  He brought in $368.91 during the month. Check out his income report to see how he accomplished it and give him a congratulations comment at the bottom.
Here we go with this month's featured bloggers!
Pat posts his income reports a little later than I post this round up so we are going to look at his September numbers.
The difference between Pat's July and August numbers really show how the launch of a new product can really boost your numbers. In July, Pat's income was more than $300k, which is insane! In August, he came back to Earth (a little bit) making $140,866.38.
July was so successful because of his new course, Power-Up Podcasting. This course brought in $243,332.00 in one month! In August it brought in $52,477.00. Still really good returns but nothing compared to July.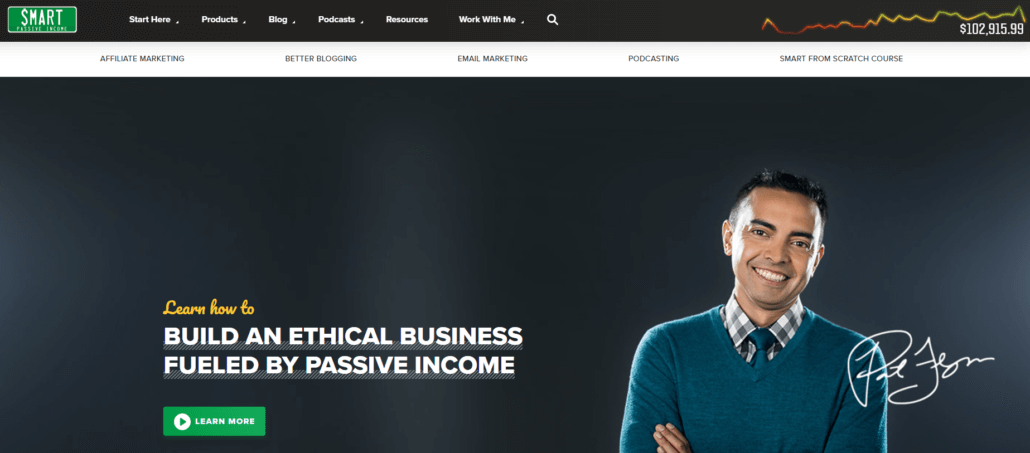 Michelle has had another month of steady income at right around the $115k range. Since she has laid out such a strong foundation, she does not have to work as hard on her blog. She has been working only about 10 hours a week allowing a virtual assistant to help her with time-consuming tasks.
Michelle is an inspiration for me because she is where I want to get with blogging. Reading her blog gives us insight into what all of the time and hard work put into our very own blog will pay off to be.
Andrew, I, and you will get there. We just need to keep pushing forward and working hard like Michelle did.
Alexis is a newcomer to the income round up. I found her because she is actually Michelle Schroeder's sister.
I find Fitnancials interesting because the maturity of the site seems very similar to what Wallet Squirrel is. Which makes me want to work harder on our monthly income as Alexis brought in over $4k for the month of September. We should be doing something similar.
Most of her monthly income comes from sponsored posts, affiliate income, add revenue, free products, and being a virtual assistant.
Alexis mentions she might stop creating the monthly income reports. To her I say, for selfish reasons, don't. Reading income reports is something I really enjoy and it would be sad to lose yours to read every month.
Bobby made an impressive $15,551.47 in September. This amount is impressive because he only makes his income from affiliate marketing, advertisement, staff writing, and digital marketing.
Even though Bobby is not as diverse with his income sources such as Pat Flynn, he really does well for himself. He could expand out his digital marketing business but does not because he enjoys the lifestyle he has now. I respect him for this decision. There needs
I highly respect him for this decision. Everyone should shoot for a healthy work/life balance. Life is not only about money when you don't get to enjoy your family as well.
Here goes the same monthly spiel about why I like to follow Lanny and Bert's adventure for two reasons. One, they are two best friends seeking financial freedom just like Andrew and I. Second, you can get two different perspectives on dividend investing from one place!
Even though I will probably never change that opener, I will change what income we look at from Lanny and Bert, side hustles! The two have only just recently begun to track and report their side hustle income so it will be fun to see how it develops in the future.
Lanny and Bert mainly made their income from cash back programs such as eBates (see Andrew's review here), Swagbucks, and Ibotta (see my review here). They also made a good amount from selling unwanted stuff that was cluttering up their homes. They must have read my getting rid of distractions article. 😀
If you are curious about what side hustles that might work for you, check out our Ways to Make Money page.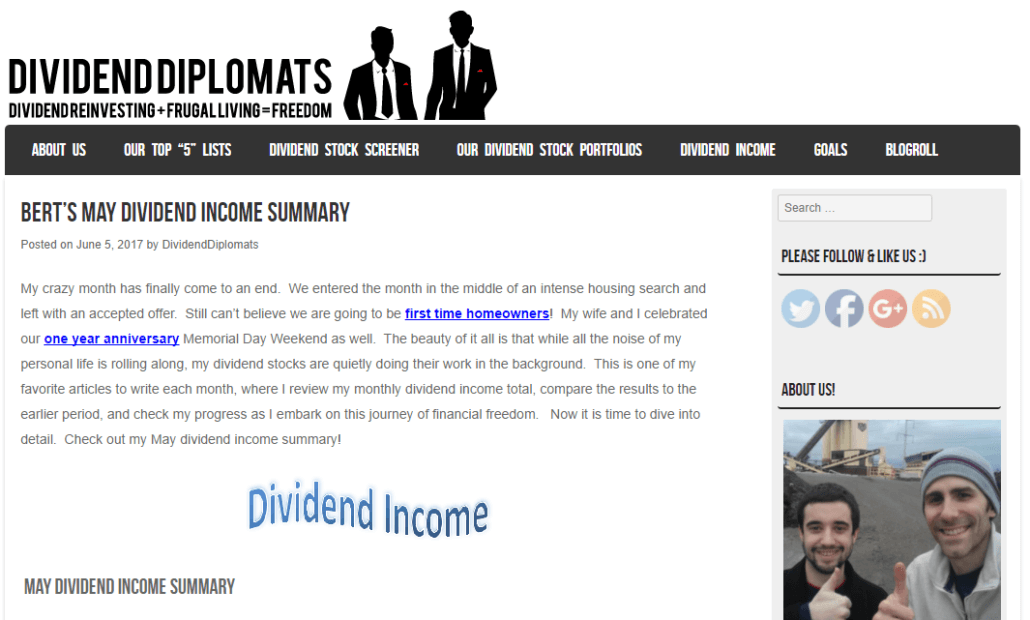 As always, Keith had another solid month of dividend income. He gained $867.42 in the month of September compared to $658.22 in August.
I would suggest you head over to his post to read his wise words about the stock market as it continues to climb to all-time highs. In short, he says that people have been saying that it will correct to a normal level for over two years now with all of the, "potential monkey wrenches thrown at this market, yet it continues to chug along." That correction will come, it is something that should be accepted. But it will continue it cycle and bounce back. That is what the market does and you should trust the long game of the market.
I can't do his wise words justice about not panicking over what analysts are saying so I suggest you read for yourself.
Keith has a very nice and clean strategy to gaining extra income from dividends. Andrew has also written up what his strategy is in his My Dividend Investing Strategy.
Outcomes
Based on what Keith is saying this month. Instead of investing in one area for your income. I always recommend diversifying where your income is coming from. You never know when one source will crash and stop producing income. This is why I am glad to see Lanny and Bert reaching out to different side hustles for more income.
If you are looking to diversify your income sources more. Check out our Ways to Earn More Money page. Here Andrew and I personally review as many different ways to earn extra money as we can to help you decide if it is right for you.
https://walletsquirrel.com/wp-content/uploads/2017/10/Round-Up-Horizontal-e1508175688956.png
600
1197
Adam
https://www.walletsquirrel.com/wp-content/uploads/2015/09/Wallet-Squirrel-Logo.png
Adam
2017-10-16 13:00:44
2017-10-16 11:43:01
September Round Up - Our Favorite Income Reports From Around the Web