11 Last Minutes Budget Friendly Christmas Gifts for the Family
THIS POST MAY CONTAIN AFFILIATE LINKS. PLEASE READ OUR DISCLOSURE BELOW FOR MORE INFO.
Wow! Christmas is just around the corner! There is literally only 7 more days left until you and your family will be opening gifts around the tree.
Wait!!! WHAT!?!? You have not gotten them gifts yet?
Do not worry! We have you covered with some pretty awesome budget friendly Christmas gift ideas.
Before we start…I do want to be upfront about these gift ideas. Andrew and I pride ourselves in trying and testing anything before we promote it to you. For this article, this is not the case. We have not tried any of these gifts beforehand so we cannot tell you if they are awesome, good quality, or a waste of time. These are merely just some budget friendly gift ideas that sound awesome!
Okay, there is no more time to waste! Let's jump right into the gifts!
Gifts For Dad
Wifi Smart Plugs: These smart plugs are super cheap! I like that because normally they cost close to $70! The plugs sync right up to the VeSync app on your phone. Any nerdy Dad who loves data (like me) will love these because the plugs will track how much power you are using through that particular outlet. The best part is these plugs will work perfectly with the next budget friendly Christmas gift for Dad.
Echo Dot:  The Echo Dot is currently only $29.99 (prices may vary) which is a steal! The Echo uses Alexa to help you, "play music, control smart home devices, make calls, send and receive messages, provide information, read the news, set alarms, read audiobooks from Audible, control Amazon Video on Fire TV, and more." 
All of my friends, including Andrew, that have an Alexa love them!
Praise the Lard: I got this cookbook for my brother a few months ago as he loves to smoke meats. This cookbook is written by Mike Mills, known as "The Legend" of barbecue, and his daughter. The cookbook gives plenty of recipes for various rubs, how-to's, and meat choices.
This is one gift idea that I can give a recommendation for!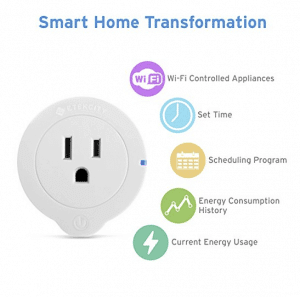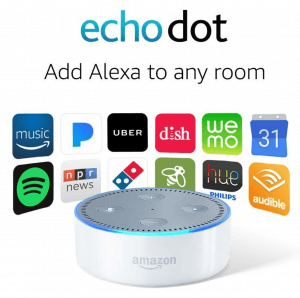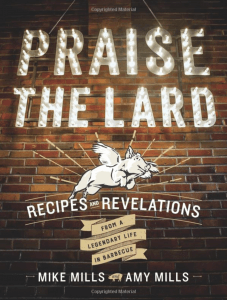 Gifts for Mom
Star Wars Mug: This coffee mug will make any Star Wars Mom happy! The lightsabers are heat activated, so as the coffee warms the mug, the lightsabers appear that they are turning on. There are three different sizes of the mug depending on how much coffee you need to drink to get moving in the morning.
Spa Gift Basket: What Mom doesn't love taking a long bath to get away from life for a little bit? Here is a gift basket full of shower gel, body lotion, bubble bath, bath salt & bath puff (whatever that is…).
A spa gift basket will hopefully help Mom relax as she takes a break from the Nerf gun fight going on between Dad and the kids in the living room!
Sudoku Books: My wife loves Sudoku books and I am sure there are many other Mom's out there that love them too! With 400 puzzles in this book, I am sure this book will keep her busy for a while!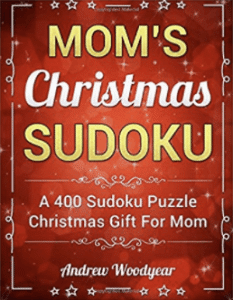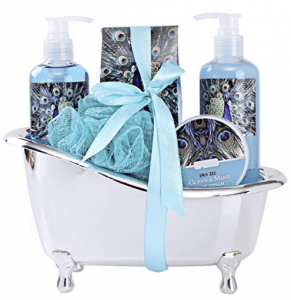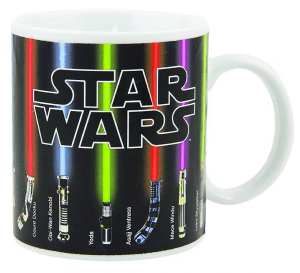 Gifts for the Kids
BB-8 Droid: Okay, this thing just looks cool! Even though it is a bit pricey, it is currently 50% off! This mini BB-8 replica listens to multiple voice commands such as rolling next to you as you walk around. There is also a remote control that allows you to have full control of it.
If you would like to get me a gift for Christmas, this is the one! Really, I am just a big kid.
Black & Decker Jr. Fun Tool Set: Any kid loves to mimic Dad (or Mom) while they attempt to fix the various things that can break in a house. This junior toolset will allow them to do just that! I am sure, one day, my little one will be following me around with a toolset similar to this one!
Toss and Catch Net: These are intended for playing catch in the pool but I could see them working on dry land as well. I learned to play catch with a very similar toy.
Now just add the German Shepherd ready to run you over as he is chasing the ball. Your kid will learn how to catch and throw the ball just as quickly as I did!
Wooden Blocks: What kid doesn't love building with wooden blocks then taking their Godzilla toy to knock down the blocks?
Wonder Workshop Dash Robot: Okay, this toy is nowhere near to being budget friendly ($279.99) but this is the coolest toy that I have ever seen! I just had to include it on this list. This is an educational robot that allows your kids to learn how to code. Your kid will follow any of the hundreds of coding adventures so the robot can complete simple tasks or be their sidekick! It is no wonder that this toy has been winning all the best toy awards!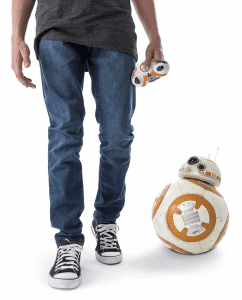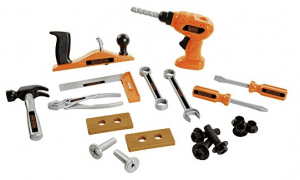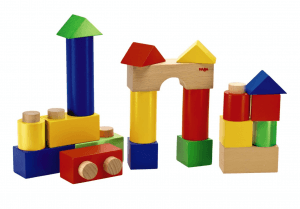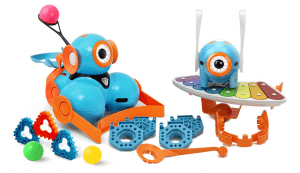 Conclusion
Are you still reading this? What are you waiting for?!?! It's time to go get some gifts for your loved ones!
https://walletsquirrel.com/wp-content/uploads/2017/12/budget-gifting-horizontal.png
512
1024
Adam
http://www.walletsquirrel.com/wp-content/uploads/2015/09/Wallet-Squirrel-Logo.png
Adam
2017-12-18 13:00:53
2017-12-18 07:46:21
11 Last Minutes Budget Friendly Christmas Gifts for the Family