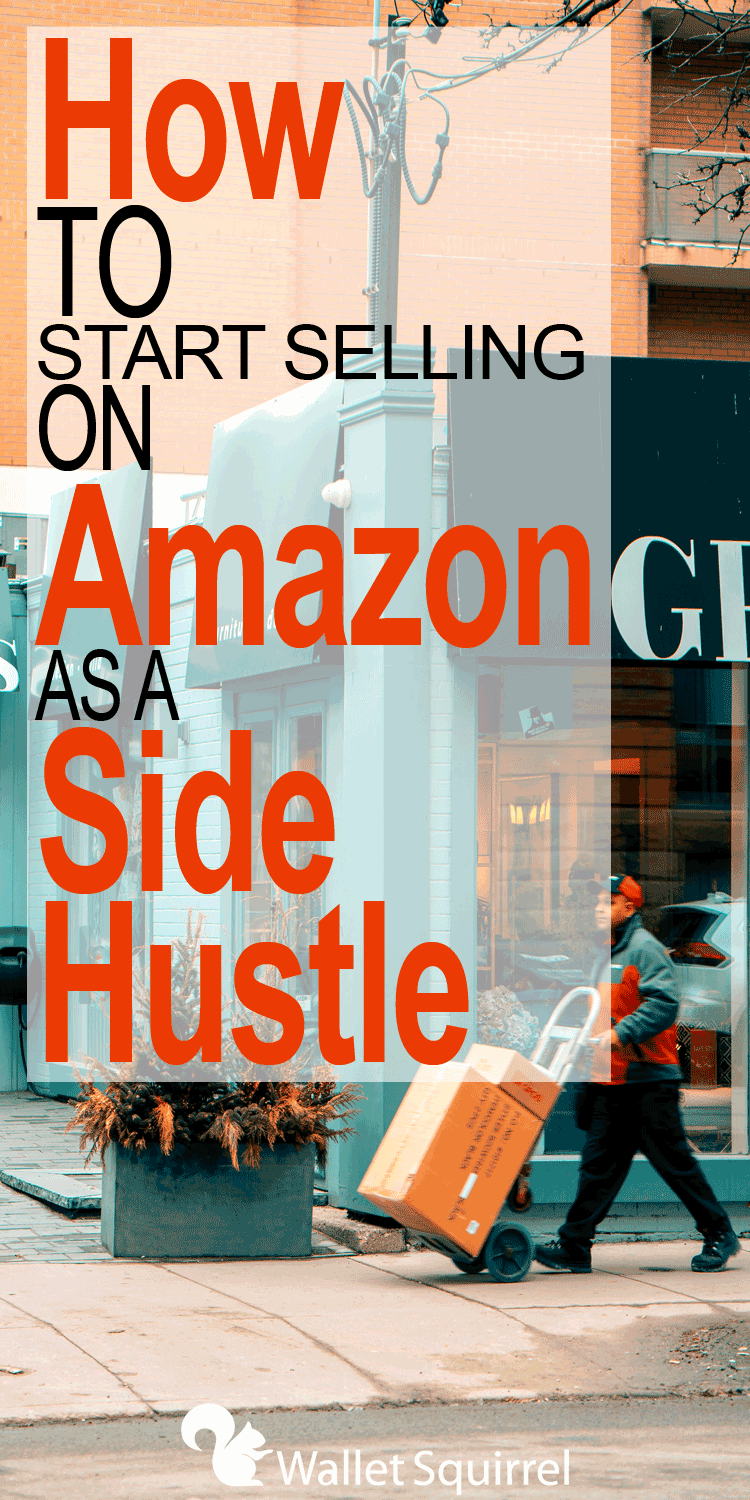 Today we have a guest post from Kate at Money Transfer Comparison. Her website helps people get their hands on the best foreign currency accounts. Today she wrote an article for the Wallet Squirrel audience on how to get started selling on Amazon as a side hustle. Let's read what she has to say.
How to Start Selling on Amazon as a Side Hustle
Over 30 million Americans and countless people in other countries around the world have already lost their jobs because of the COVID-19 pandemic. There might be more of them in the future as the recession becomes worse. And even if you are one of the lucky ones who are still employed, your salary might take a dip. And don't forget that prices will likely grow fast and hard.
All in all, now is the time to get all the side hustle income you can. Amazon is one of the prime providers of such. It's not only launching an Amazon affiliate website that can help you make money on this platform. Becoming a full-fledged seller is a much better route if you want to make substantial money.
How to Find the Best Products to Sell on Amazon Today
The first thing you need to do in order to become an Amazon seller is to choose products to sell. If you are planning this business as a side hustle, there is no point for you to develop a personal brand. Instead, you should start selling products that already exist. This will allow you to get straight to selling as you will be able to use existing listings. You also won't have to promote the products from scratch and try to generate reviews.
When you are starting out, you should focus on products that are likely to sell well. Amazon itself will help you with its Best Sellers list.
Also, use price-tracking tools like CamelCamelCamel. They will allow you to track the volatility of the product's price. You should always choose the most stable option you can. This will reduce your risks as you won't have to worry about sudden price drops that will make you lose all your revenue.
As to the precise product you should sell, pick something you have easy access to. First of all, do some calculations and research. You need to determine how much money you can spare to build your initial stock. From there, see what kind of products you can afford to buy.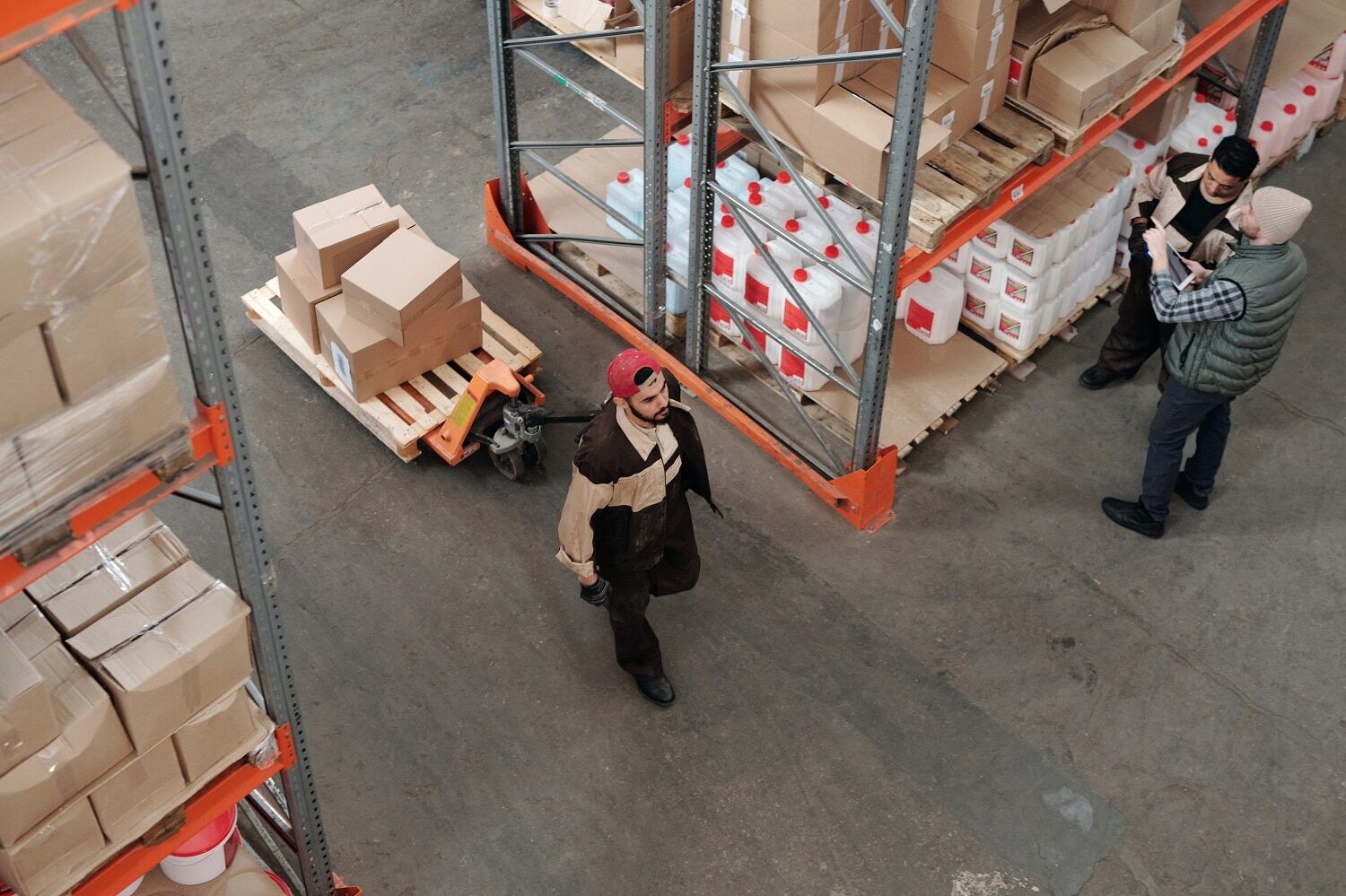 Do Not Fall for the Private Label Hype
Many sources recommend building a personal brand to increase your profits as an Amazon seller. It used to be a valid strategy. However, today the platform is packed with personal brands that all sell the same cheap poor-quality products.
Unless you can afford to splurge on developing a good branding package and invest in high-quality products, starting your own venture like this will be a waste. Instead, make use of a well-known third-party brand by selling its products.
How to Become an International Seller on Amazon
Before you begin, look at our guide on How To Become An Amazon Affiliate, like we did!
If you want to succeed as a seller today, you need to think outside the borders of your own country. Of course, local sales are good. However, you have more opportunities by offering your local top brands to people from different countries. They usually don't have access to such products, so the demand should be higher.
That said, to become a global seller on Amazon you simply need to register and list your products in chosen foreign marketplaces. Amazon offers a variety of tools that will help you through this process. You can even synchronize your listings and prices across marketplaces and translate product descriptions using built-in services.
All in all, the only work you'll need to do yourself has to do with money management. You'll need to research permits and taxes you'll have to pay as a seller depending on the location. Also, you'll need to develop a strategy for shipping the products. The cost of shipping might make selling to some countries unviable from the business point of view.
Finally, you need to decide how exactly you are going to get paid. Amazon offers some payment management options for global sellers, including the Amazon Currency Converter. However, that solution is expensive and has some hidden fees. Using third-party money transfer services will be a cheaper option for the majority of sellers.
How to Collect Revenues from Your International Amazon Sales
With the Amazon Currency Converter, you might lose as much as 4.5% of the money your customers pay. This is definitely unacceptable because the revenue margin on such sales is low by default.
Bank wire transfers are out of the question because they are even more expensive. Depending on the country, such transactions might cost up to 10% of the transfer volume. No buyer will agree to pay such a hefty extra charge on something they can buy cheaper from a different seller.
PayPal is a popular payment processing service, but it does have many cons. Those include but aren't limited to high transfer costs and bad customer service for the sellers.
The best solution for global sellers, at the moment, is offered by money transfer platforms. Companies like TransferWise, WorldFirst, Moneycorp, and OFX, to name a few, specialize in providing cheap international transfers.
Money Transfer Companies for Online Sellers
A Global Amazon Seller will benefit most from using a service that allows one to create multiple foreign currency accounts. For example, WorldFirst, one of the leaders in the money transfer industry-renowned specifically for its multi-currency accounts, enables online sellers to open USD, EUR, and CAD accounts in nearly every part of the world. Moreover, it even allows for creating foreign currency accounts for sellers in China and Japan.
WorldFirst was recently purchased by Alibaba, so it's not surprising why many of its services are targeted toward online sellers. With a multi-currency account, a seller will not avoid paying huge fees. They will also get a chance to exchange currencies at near mid-market rates. WorldFirst has one of the lowest FX margins on the market right now. It also has those margins fixed, similar to TransferWise, which is another good money transfer provider online sellers can use.
In the end, the choice of a money transfer company should be determined by your location. These companies offer different rates and terms in different countries. Therefore, you should choose the one that will suit your future customers best.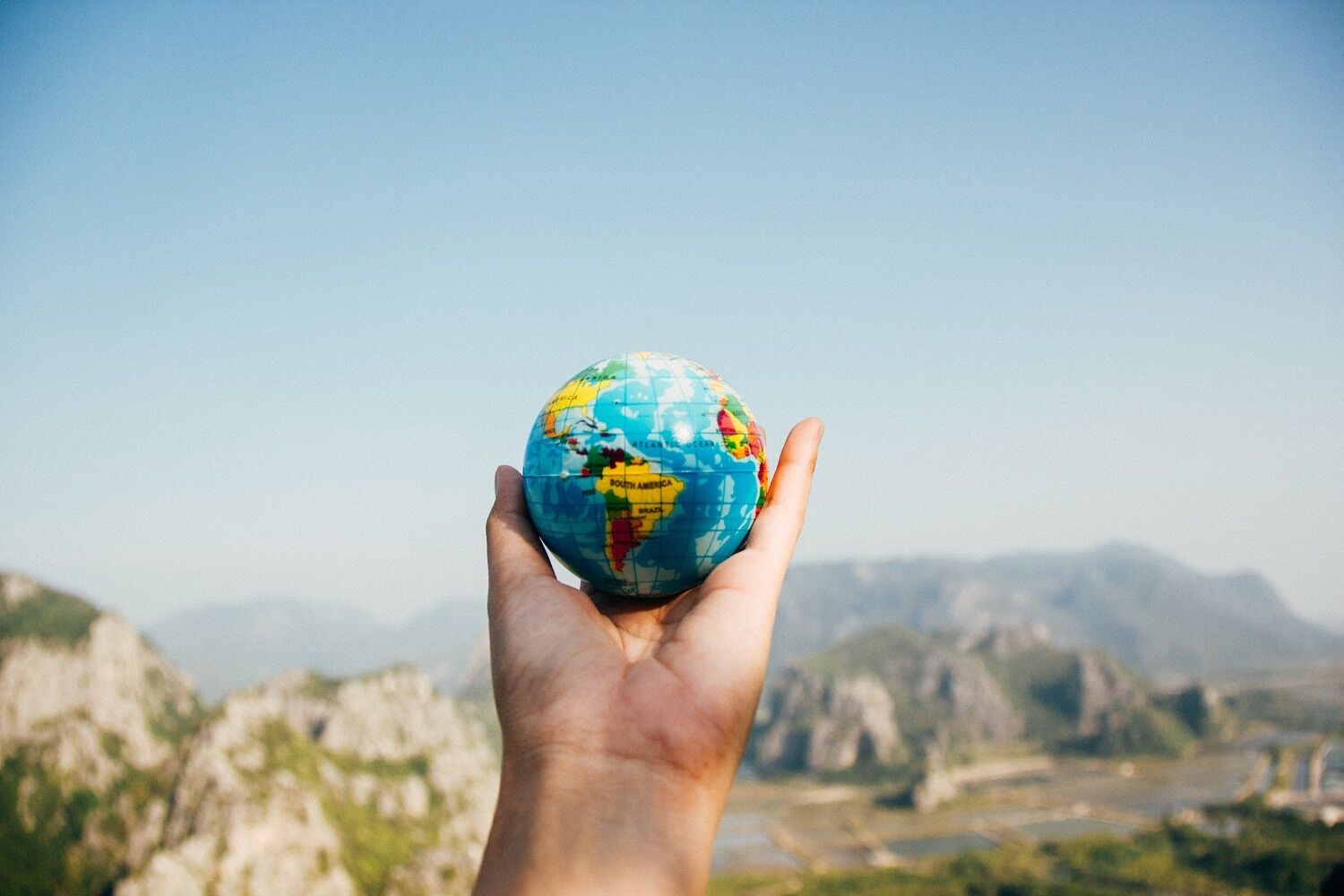 How to Promote Your Amazon Listings Without Spending a Fortune
Now that you've registered your Amazon Global Seller account and set up an international payment processing account in preparation for your first sale, you need to make sure that sale happens. To that end, you need to promote your products effectively.
This would be a challenge if you sell the same products as other sellers. In this case, you should do your best to make your specific offer stand out. Try offering the product in rare colors or add a discount coupon for future purchases.
Making your product offer unique might not be an option, but there are other online marketing tactics you can use.
Ideas for Promoting Your Amazon Products
Encourage reviews.


Positive reviews sell, so your product listings must have those. Of course, they must be verified reviews. But you can use different tactics to encourage your buyers to leave those reviews. For example, offer a discount for the next purchase or include a small gift.

Make your product reviews professional.




Selling on Amazon might be a side hustle for you. However, you need to make sure that your product pages look fantastic to attract attention from buyers. Optimize product descriptions for keywords using simple tools like

Google Keyword Planner

. But you also need to make descriptions that sound interesting and offer detailed info about the product. All the while, those keywords must be an organic part of the text. If you are no expert in creative writing, consider commissioning descriptions from a professional copywriter.

Take to social media.




Promote your Amazon listings on social media, both through your account and ads. You should also post in groups popular with your targeted customers. You can also launch contests, like asking customers to share your post and offer a free product to the one chosen randomly.

Involve influencers.




Any good marketer today understands the value of influencers. They do not only allow you access to a wider audience. They also increase your product's credibility because people who follow them already trust their opinions. The only problem might be that involving influencers might be too expensive for you at the beginning. You'll need to be sure that this would be worth the expense.
Final Thoughts
The COVID-19 pandemic has already launched a wave of at-home entrepreneurs and their number will only continue to grow in this recession. Selling on Amazon is one of the side hustles that can truly make a difference for you in this situation. In fact, this business might be able to help you stay above water if you lose your main job.
But in order for your Amazon listing to be successful, you need to treat it like a real business. Take the time necessary to market it well. Make sure that your product pages stand out among competitors by giving better product descriptions and pictures. Offer additional services and, above all, sell internationally. Reaching out to customers abroad will increase your opportunities greatly. And with modern money transfer services, you'll be able to get revenue from these deals, instead of losing all of it in international transaction fees.
https://walletsquirrel.com/wp-content/uploads/2020/06/Start-Selling-on-Amazon-as-a-Side-Hustle-1.png
512
1024
Guest Article
https://www.walletsquirrel.com/wp-content/uploads/2015/09/Wallet-Squirrel-Logo.png
Guest Article
2020-06-26 10:00:16
2021-02-16 12:21:12
How to Start Selling on Amazon as a Side Hustle