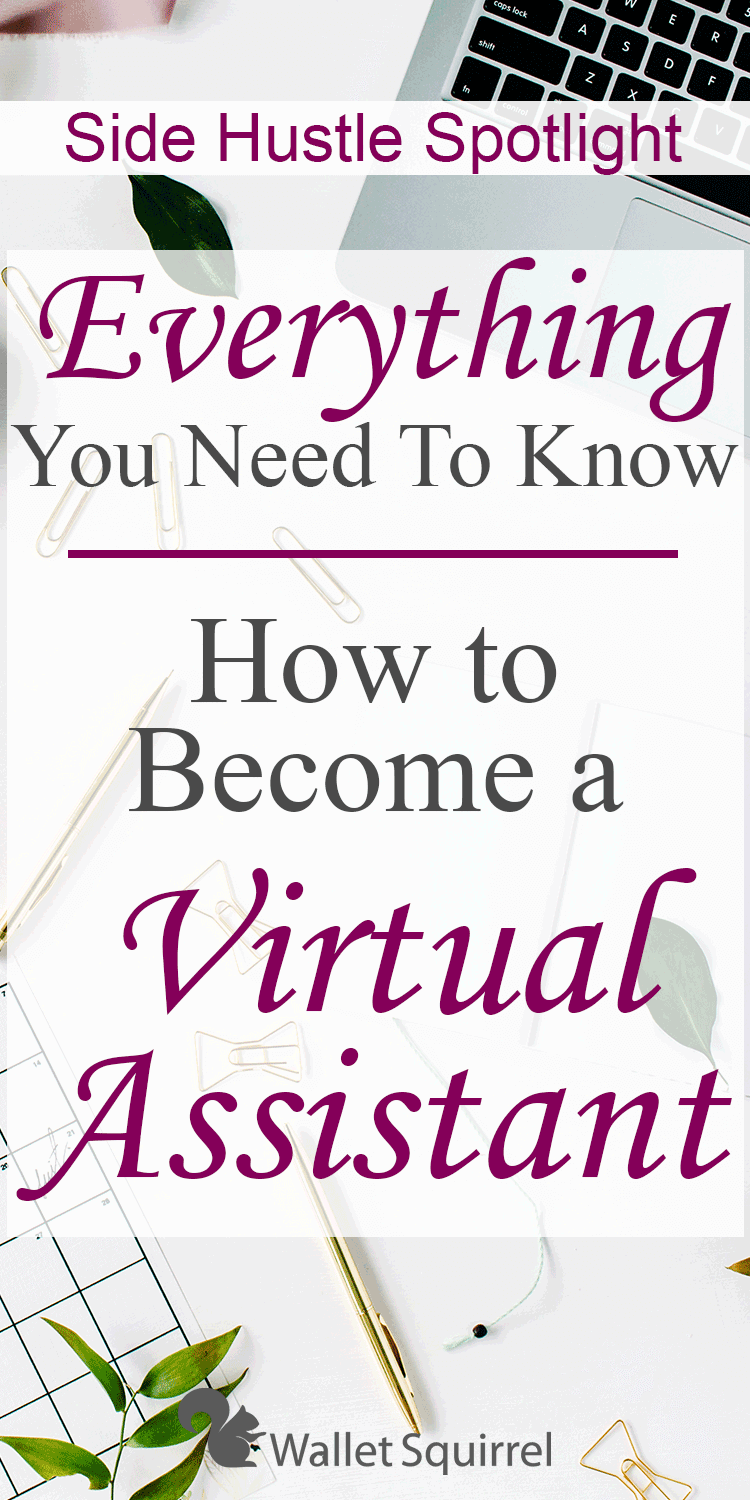 Today we have a very special Side Hustle Spotlight. We will talk with a pro about how to become a Virtual Assistant.
Andrew and I always make it a priority to provide you with first-hand experience when giving you ideas to earn or save more money. With all of the amazing side hustles out there in the world we cannot possibly try them all. This is why the side hustle spotlight was developed, to provide you with first-hand information about a side hustle from an expert in the field.
This week I had the pleasure to chat with Alexis Schroeder about how to become a Virtual Assistant. She has been a Virtual Assistant for almost a year now for a major finance blogger (you will learn more soon). Somehow she manages to keep up with her side hustle while juggling schoolwork, managing her own successful blog, and freelance work. Let's learn how she does it!
Q1. Tell us a little about yourself. What is your main job? What is your side hustle?
Hey there! My name is Alexis and I am a full-time student and blogger. My main job and source of income is blogging, however, I am also a Virtual Assistant, also known as an "Executive Assistant" for the popular blog Making Sense of Cents. Aside from that side hustle, I also side hustle as a freelancer and write for various personal finance websites.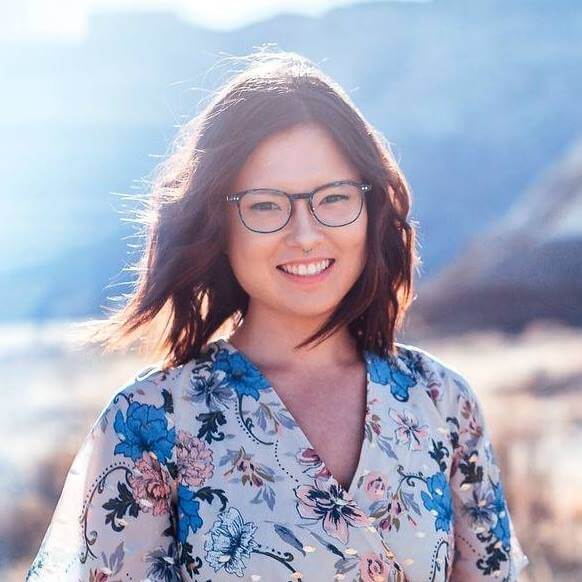 Q2. What motivated you to start this venture?
I had always wanted to be a Virtual Assistant for a blogger who was doing well. This is because Virtual Assistants get an inside look at how a popular and successful blog is running. My sister, the owner of Making Sense of Cents had mentioned several times she was in need of help and eventually reached out to me when it was the right time for both of us to start working together. I've had other popular bloggers reach out to me as well to help VA, but I've had to turn down the jobs because of commitments to school. I believe I'll start accepting more Virtual Assistant jobs once I'm graduated in August of 2018.
Q3. What did you do to learn how to become a Virtual Assistant?
I didn't take any courses or training to learn how to become a Virtual Assistant since I was assigned tasks I was already familiar with as a full-time blogger. However, a Virtual Assistant with no experience at all may want to look at free training on YouTube or paid (but cheap) courses through Udemy. If you have experience with assistant work either in the real world or online, this will benefit you greatly. I have also found that people who hire Virtual Assistants usually do some kind of training to get the VA familiar with tasks.
Side note from Adam: Here is a list of courses of Udemy on how to become a Virtual Assistant for you to look through (I have not personally tried any so I cannot recommend a particular course).
Q4. Do you have any advice as to where people can find Virtual Assistant jobs?
Finding virtual assistant jobs is pretty easy actually, especially since they're all online. Aspiring virtual assistants will want to list their services on Fiverr and Upworkk, firstly. This will attract potential people who are looking for a VA (Virtual Assistant). You can also look at websites such as FlexJobs, which is a job listing websites for telecommuting jobs. I recently did a search for Virtual Assistant jobs on FlexJobs and there was page after page of positions available.
Q5. What is your weekly time commitment to being a Virtual Assistant?
I spend roughly one hour per day as a Virtual Assistant, but some days that may go to 2-3 hours depending on if I need to schedule posts on Facebook. This is my longest and most daunting task of being a Virtual Assistant. Other Virtual Assistants may work much more than I do, depending on what their boss needs from them. I predict my number of hours will increase in the future as I complete school and will have more time to do other tasks.
Q6. You have a lot going on between being a student, blogger, and a Virtual Assistant. How do you manage to balance all of it?
Good question. Honestly, it's very difficult and I'm pretty burnt out at the moment. I don't recommend others to juggle so many jobs at once. Not only am I a student, I work as a full-time blogger, freelance for 3+ personal finance websites, and I'm a Virtual Assistant as well. I take advantage of time blocking with Google Calendar and using my planner and notes. I've also gone as far as deleting Facebook (I was addicted!). I even downloaded an app called Forest that helps me get off my phone and focus on work more. Forest works by starting a timer in the app that tracks how long you haven't used your phone. Once you hit a certain time limit (say you put 1 hour in) you will plant a tree and get coins. Once you get to 2500 coins, a charity will plant a REAL tree in the world. People that work from home often struggle with staying on task and eliminating distractions, so I'm constantly looking for new ways to make working from home a more enjoyable experience.
Q7. What challenges have you run into so far?
Staying motivated and inspired to keep working. Burnout is so real, especially while working so many jobs at once. I have faced blogger burnout several times, and it's because I overwork myself to the point of exhaustion. I definitely need to focus on better work-life balance. Although I spend an average of 20-30 hours a week on my blog, I work several other jobs while maintaining good grades in my last year of college. Another challenge entrepreneurs and freelancers may face (as I have) is saying no to work. This is a big struggle of mine since I love making money and always try to find a way to make a job fit in somewhere.
Q8. Do you have any advice for anyone looking to start being a Virtual Assistant?
Don't be afraid to charge what you are worth. It's unfortunate that freelancers and people in this field undervalue themselves, therefore undercharge and people take advantage of that. If you have trouble figuring out what you are worth, see what the average income is for other virtual assistants.
Q9. Shameless plug. Tell us where we can find you. Feel free to brag why you are the best!
You can find me at FITnancials.com. A new post is published every single Monday at 3AM, written by me. Guest posts from entrepreneurs and bloggers publish on Friday's. Friday's are usually my favorite because I love hearing inspiring stories from others. 🙂
Side note from Adam: To get the latest from Alexis, you should also go follow her on Twitter and Pinterest.
Conclusion
Alexis has shown us that being a Virtual Assistant is very much in anyone's grasp to try. If you have a few extra hours a day available with experience in blogging or willingness to learn about how to become a Virtual Assistant this side hustle might be something for you. Also, you should be a very organized person so you can juggle the tasks at hand.
Personally, I think it sounds like a lot of fun! It might be a side hustle I will try out myself.
Are you a Virtual Assistant? What is your favorite part of it?
Is becoming a Virtual Assistant not for you to earn extra money? That is alright. We have you covered! Head over to our Ways to Make Money page. Andrew and I have been putting together a very comprehensive list of ways for you to earn more money this year.
Wallet Squirrel is a personal finance blog by best friends Andrew & Adam on how money works, building side-hustles, and the benefits of cleverly investing the profits. Featured on MSN Money, AOL Finance, and more!
https://walletsquirrel.com/wp-content/uploads/2018/05/how-to-become-a-virtual-assistant.png
512
1024
Wallet Squirrel
https://www.walletsquirrel.com/wp-content/uploads/2015/09/Wallet-Squirrel-Logo.png
Wallet Squirrel
2018-05-07 10:30:05
2020-10-12 21:48:19
Side Hustle Spotlight: How to Become a Virtual Assistant