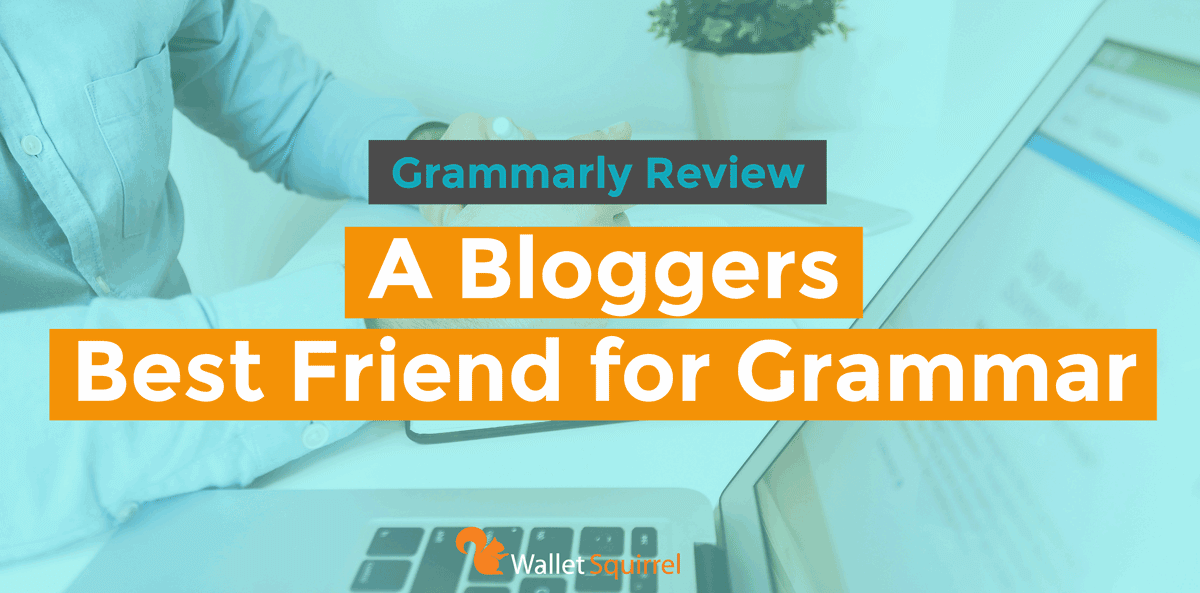 Is it possible to love good grammar but be awful at it? YES, absolutely. Story of my life.
Now, while I am a stickler for good grammar, I'm not a jerk and anticipates calling people out on the wrong use of effect vs affect. It's a pretty common mistake, but here's the thing. It doesn't have to be. Here is my Grammarly review.
For the last 8 months or so, I've been using a Google Chrome Extension called "Grammarly". It's been a huge life saver for me and it can absolutely work for you too. Specifically, I'm addressing other Bloggers and Website Commenters. You're like 90% of my audience.
You can bully on YouTube comments all you want, but let's use good grammar people.
Grammarly Review: What does Grammarly do?
Grammarly in essence is an online grammar checker. There are two ways to use Grammarly:
1. As you type within comment boxes online on any site, you'll see a solid red underline as Microsoft Word but it's Grammarly checking both for spelling and correct uses of words, commas, sentence structure, etc. You'll see a nice little Grammarly logo, so you'll know it's working.
Here is the comment form I recently left on Dividend Diplomats blog, awesome blog check it out.

2. You can also open up to the actual https://app.grammarly.com website and create a blank document so you can either type your documents there and copy and paste into your actual web form or document. OR you can copy and paste your document into the Grammarly website and it'll auto identify any mistakes. This is what I do.
Here is the App view, it opens Grammarly in a new tab via your web browser and identifies all the mistakes on the side.
Did I mention Grammarly is free? Well, it has both a free version and paid version.
Free Version
I used the free version for the first 2 months, switched to the paid version for 2 months and now back to the free again. It's fantastic. The free version is exactly the same as the paid version but I believe it only catches the obvious mistakes. By obvious mistakes, I mean 90% of the errors you make. This is still pretty significant. In my experience for this Grammarly review, the free version is the best for the value.
How they hooked me into the paid version (for a few months)
Like I said, the free version will catch 90% of your mistakes. The other 10% are usually just commas in certain locations that perhaps an English professor would pick up on.
As Grammarly is reviewing your document/web form/text. It'll identify all your mistakes and give you suggestions on how to correct this. HOWEVER, it'll also identify 3-9 errors that it won't highlight and tells you that you need to buy the paid version to see these. At first, I freaked out. WTF am I missing here. They hooked me, I paid for the free version.
Once I had the free version, those 3-9 errors it suggested were just commas. SERIOUSLY! I didn't gain much value out of paying the extra $30 monthly for it to tell me I had additional comma options and perhaps a few synonyms it suggested. This is why after the 2 months of trying it, I went back to the free version. Usually, people are forgiving if you miss a comma in the wrong location, spelling and sentence structure is just stupid. Grammarly will correct these in the free version.
How do I use Grammarly?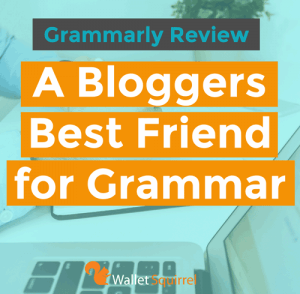 If I didn't establish this already, I use this program and no they are not paying me to write this Grammarly review. Do people actually get paid to write reviews? If so, it doesn't happen to me.
My process usually involves writing my blog posts in Microsoft OneNote first (awesome program). After the post is finished, I usually create pretty pictures or an infographic in collaboration. Why, because they're cool. =)
Then I paste the text into Wallet Squirrel, which is WordPress platform. As soon as I paste the text into WordPress, Grammarly automatically starts reviewing my text and doing the solid red underline thing for any grammar issues. For spelling mistakes, it gives me multiple correction options and same for grammar mistakes and the use of wrong words like effect vs affect. Grammarly is especially good at helping with the right word choices. Using this process gives me double the grammar checking of both Microsoft and Grammarly. In my opinion, they are very similar.
After though, I love Grammarly for when I post on social media and comment on other bloggers, the Grammarly Chrome Extension constantly works to correct any issues on all of these platforms. So I don't have to copy and paste my comments, I can type directly into these web forms and Grammarly picks up on the text and provides corrections if needed. It's really a bloggers best friend.
Grammarly Competitors
This is by no means the only grammar checking software out there. It's just the one I use and keep in mind you can use multiple apps here to create exceptional text if you're paranoid, but I personally only use Grammarly though I may include Hemingway in the future. Here are the few others out there:
Do you use a grammar check program? Do you like it? What did you think of this Grammarly review?
https://walletsquirrel.com/wp-content/uploads/2016/06/Grammarly-Review-Horizontal-1.png
593
1200
Wallet Squirrel
http://www.walletsquirrel.com/wp-content/uploads/2015/09/Wallet-Squirrel-Logo.png
Wallet Squirrel
2016-06-12 18:33:38
2017-09-16 14:25:18
Grammarly Review - Bloggers Best Friend for Grammar